by
Hedvig Podonyi
2023. Jul 16.
Budapest, the City of Coffee
The writer Dezső Kosztolányi published an article with that title in 1914 in a magazine called A Hét ("The Week").
This wasn't at all surprising as by the early 20th century, Budapest had become a real café superpower in Europe. Coffee shops became increasingly popular starting in the 16th century in Turkey and by the 17th century on the European continent as well. There were already Turkish coffee-stalls in Pest and Buda in the 16th century, and an increasing number of roving vendors selling coffee drinks. According to surviving documents, the first known permanent coffee shop was opened in Pest in 1714 by Cavesieder Blasius, AKA Balázs Coffeemaker. In 1727, János Strakh opened another coffee shop in Régiposta Street. In the coming centuries, Pest remained the main location for cafés, with about four times as many locations as on the Buda side.

At that time downtown, the legendary Pilvax Café was the meeting place of the Young Hungary and the Society of Ten circles, where the events of the Revolution of 1848 began and where young revolutionaries, best known among them the poet Sándor Petőfi, formulated their demands.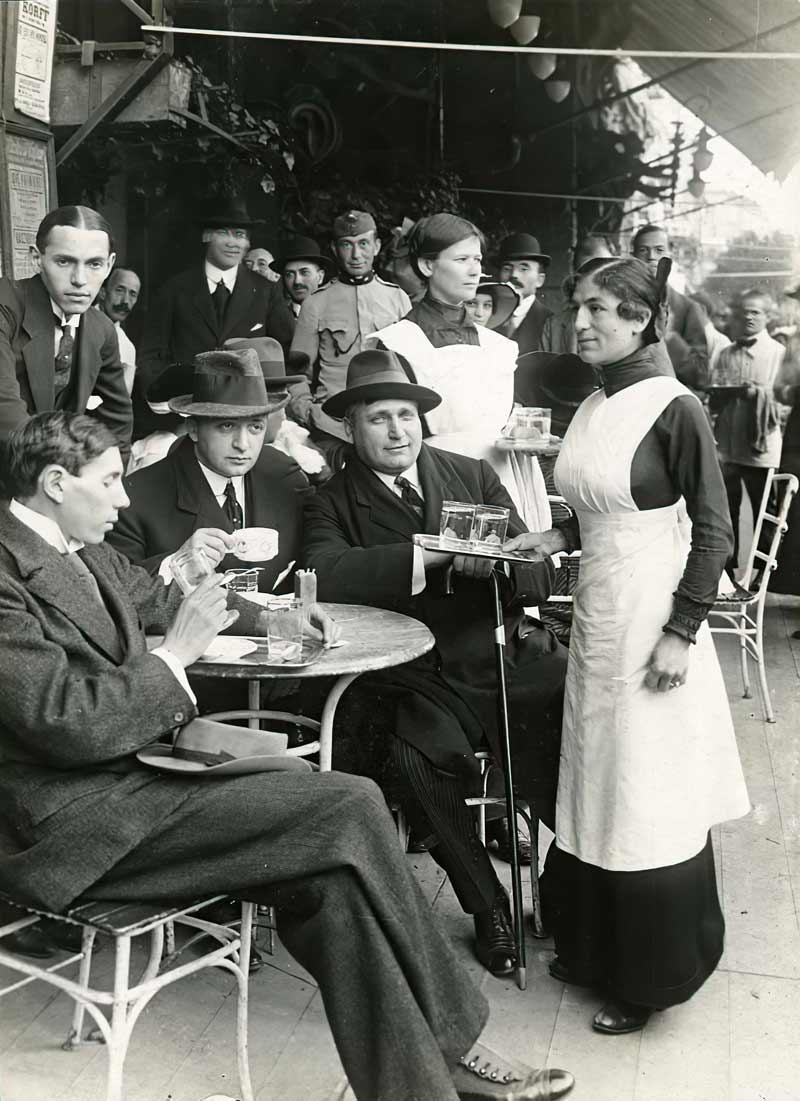 Terrace of the New York Café, writers Tamás Emőd, Ernő Szép and Jenő Heltai at the table. The photo was made around 1894 (source: Fortepan / National Széchényi Library)
The Magyar Korona Café opened in 1783 on the corner of Váci Street and Régiposta Street, and became an important place in literary life. Over the years many similar locations became favourite haunts of artists and other famous people —under the magnificent chandeliers, among walls decorated with paintings and mirrors by the elegant marble tables, editorial offices were formed, literary works created and great debates held on artistic and social issues. Some such café's included the Centrál, located in Károlyi Street in District 5, which opened in 1887, the New York Café on the Nagykörút, and the Japán on Andrássy Avenue (which is now the location of the "Writers' Shop"). The Hadik on Bartók Béla Road opened in 1906, while poet Endre Ady often wrote with a glass of wine at the Három Holló café close to the Opera House. He also considered Meteor on Erzsébet Boulevard, which was also a usual gathering place for acrobats and magicians rather than writers, his second home. The Abbázia on Andrássy Avenue, which opened in 1888, was a favourite of artists and politicians, while the EMKE, which opened in 1894 at Blaha Lujza Square, was a haunt of actors from the neighbouring People's Theater, later renamed the National Theater. Politicians and political journalists often visited the Balaton on Rákóczi út, which also opened in 1894. The Művész opened its doors to artists in 1898.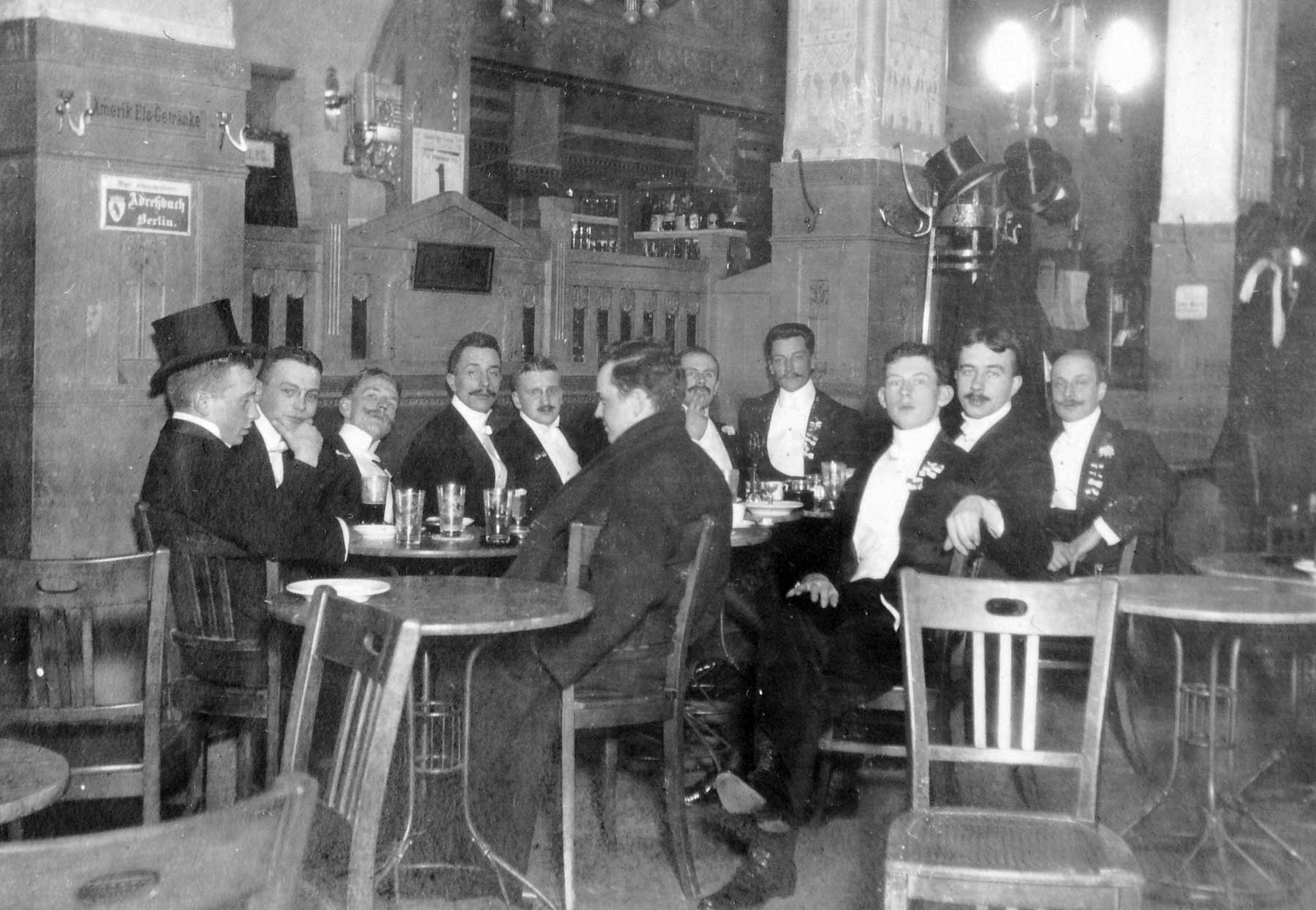 Unknown café in Budapest, 1915 (source: Fortepan / Kurutz Márton)
Of course not all cafés had a celebrity clientele (to the contrary), but the locations popular among celebrities became the most memorable ones.

The popularity of cafés was not only due to their elegance and convenience or their wide variety of food and beverages, but also to the limited accommodation choices at the time. According to the 1891 census, the average number of people living in an apartment in Budapest was 4.9, and about 70% of dwellings consisted of only one room. This meant 4-5 people were typically crammed into a single room. For those who struggled with such conditions at home and wanted to socialise and have more space, cafés offered a civilised and attractive option.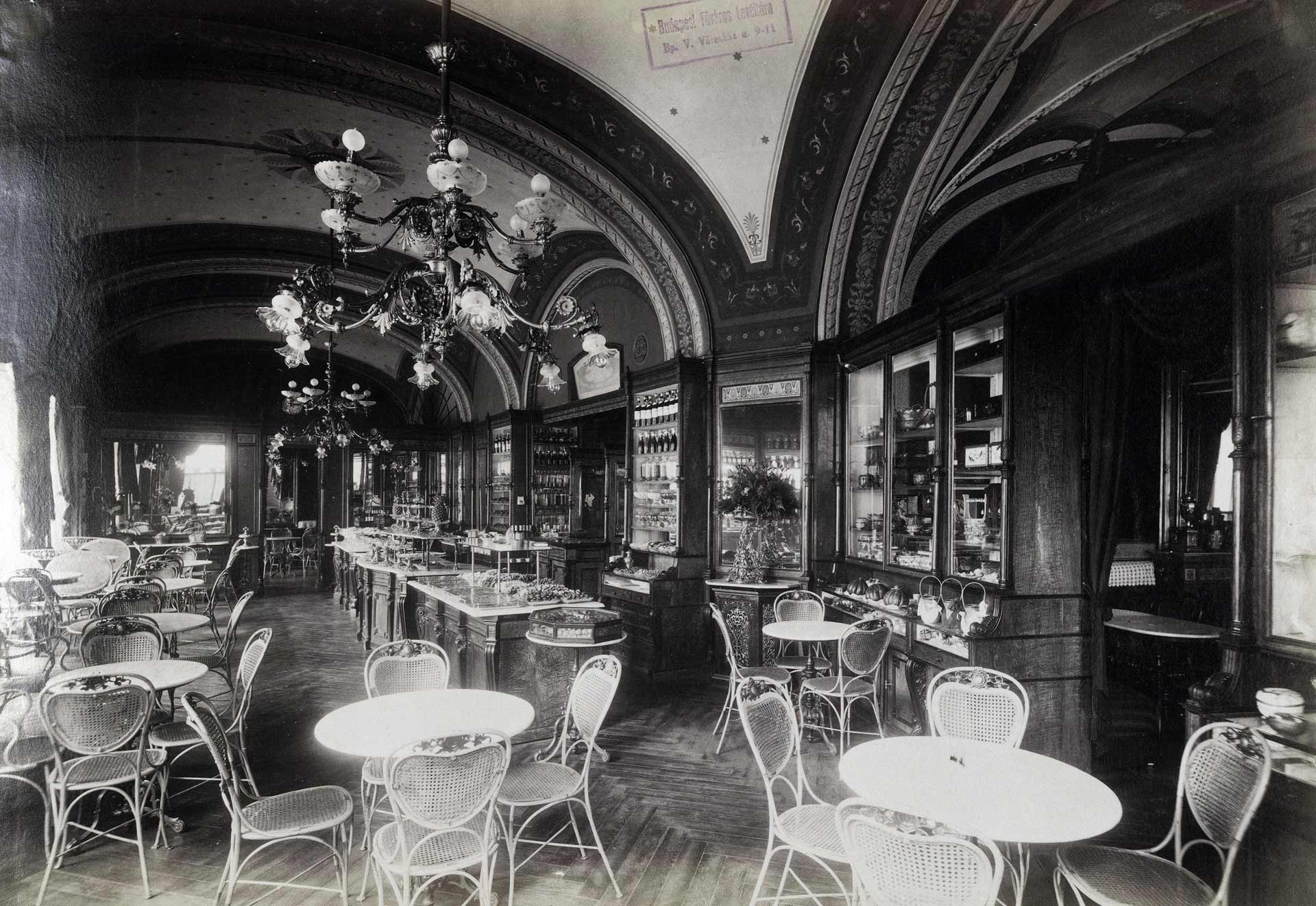 Vörösmarty (Gizella) Square, Gerbeaud confectionery. The photo was made after 1890 (source: Fortepan / Budapest City Archives / Photos of György Klösz)
The Pilvax, Centrál, New York, Hadik, Három Holló and Művész are still open to the public, albeit in a renewed form. Gerbaud, which moved to its current location on Vörösmarty Square in 1870, is also worth a visit. It was named after Swiss confectioner Emil Gerbeaud, who offered patrons such delicacies as the French mignon, a cat's tongue made of chocolate and bonbons filled with cherries and cognac. The pastry selection at today's cafés and confectionaries cannot be considered complete without the Dobos cake. It is now considered a Hungaricum (Hungarian specialty), invented by C. József Dobos, who published the recipe in 1906 and shipped his delicacy to many countries in Europe.
-------------
The Alrite speech recognation (speech-to-text) program helped to write the publication.
Photo: New York Cafe. The photo was made around 1894 (source: Fortepan / Budapest City Archives / Photos of György Klösz) 
Szenvedélyesen szeretjük a kultúrát, a művészeteket és a stratégiai gondolkodást. Ez ingyen van. A lapkiadás és az online magazin működtetése azonban pénzbe kerül. Kérjük, ha teheti, támogassa az Art is Business hiánypótló munkáját!