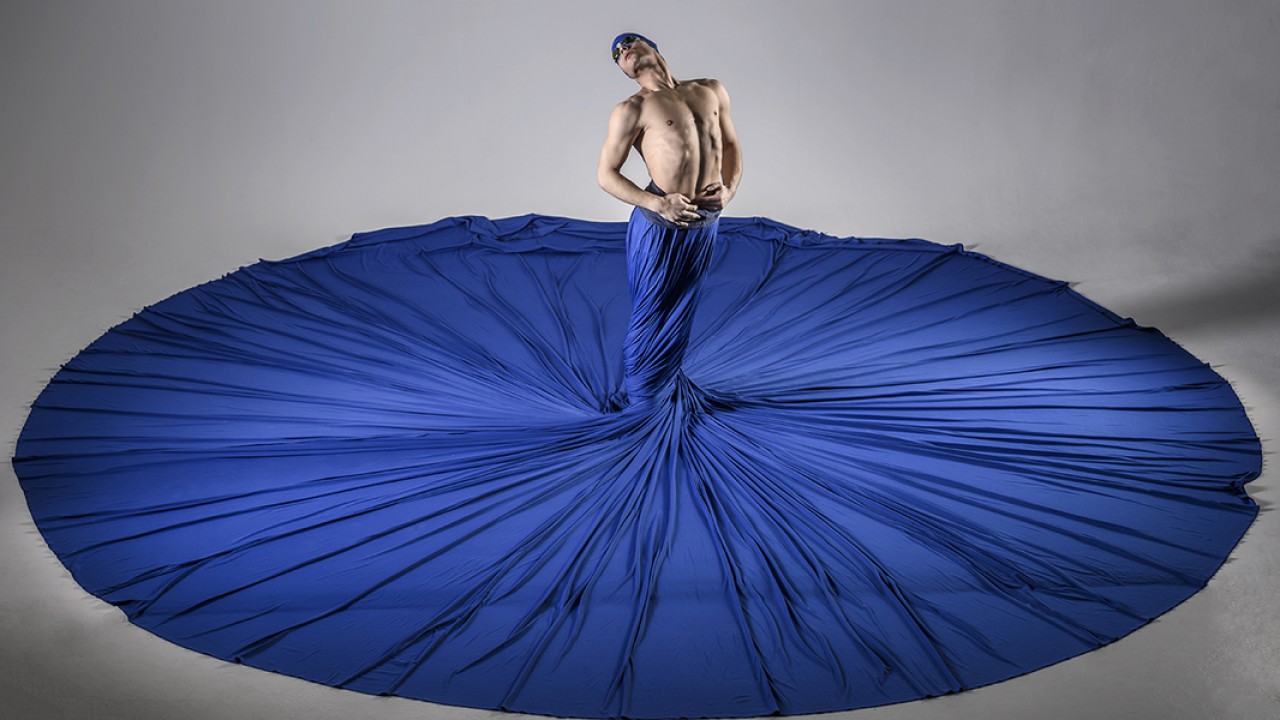 by
Horváth Viktória
2019. okt 23.
I have to work on a very high level not only with my body, but also with my soul
Contemporary dancer Milán Maurer has given the above testament on the essence of his vocation in an interview in 2016, published on fidelio.hu. Winner of the Pro Talento Prize and the Viktor Fülöp Fellowship, Milán has appeared in various productions of the Compagnie Pál Frenák, such as HIR-O, Lutte, UN, Birdie, InTimE, Boys, Tricks&Tracks and The Wooden Prince as a member of the company. The A38 Ship's website summarizes his art as follows: "his mini performances are characterized by physicality, twisted postures, colored smoke and paints, and sensuality." Already in 2016, Fidelio wrote about him: "At the age of twenty-two, he is a well-known and highly talented figure in contemporary dance, whose sensitive and impulsive movements have won the respect of not only the audience, but professionals, too."
Milán loved ballet already as a child, and he has been actively dancing since he was fifteen. His fate was sealed when he went to the open day of the Secondary School of Arts in Pécs. Then and there, the decision unquestionably formulated in him that dance would be his passion and vocation. His talents were further developed in high school by Dóra Uhrik and Zsuzsanna Kovács. 
In addition to his studies in Hungary, Maurer was greatly inspired abroad: after finishing high school, he completed a summer ballet course in Augsburg, Germany, and was admitted to the Otevrel Ballettschule in Augsburg. Robert Conn and Yseult Lendvai, two of Ballett Augsburg's artistic directors, noticed him at the school's concert exam and they offered him a contract. As he was neither admitted to the Hungarian State Opera, nor the Hungarian Dance Academy, he remained abroad and worked with emblematic artists such as Michael Pink, Itzik Galili, Leonardo Centi, Edward Clug and Stayce Camparo, as well as Daniel Otevrel, Cordula Eccarius and Oscar Cordóba. He worked with Evelyn Téri, one of the teachers at the Wiener Staatsoper Ballettschule; his next master, Ema Kawaguchi created a memorable choreography for him for the Summer (Storm) part of Vivaldi's Four Seasons. Milán spent his years abroad studying dance and languages as well as with professional development, but did not want to settle down in a foreign country.
After returning to Hungary, he worked for a shorter period in Miskolc, then at the National Dance Theater. He considers the P.P.Pasolini PRoject (2014) a milestone in his career in which he could work with ballet master György Szakály, the Rector of the Hungarian Dance Academy, winner of the Liszt and Kossuth Prizes, the Artist of Merit and the Outstanding Artist Award, and Harangozó Prize-winning dancer Korinna Spala. However, as he says, his dream came true when he got an invitation from Pál Frenák. The main direction of his career has changed, and not only in the sense that classical ballet has been replaced by contemporary dance. The Hungarian-French Compagnie Pál Frenák is one of the best known and most renowned contemporary dance ensembles in Hungary and Europe, so not only is it an honor but also a great professional recognition to work with them. Maurer always speaks about Frenák with deep respect, which reflects their truly exceptional master-student relationship.
Maurer made his debut with the company in 2015 in Birdie, which received the Grand Prize for Best Contemporary Performance as well as the Audience Award at the Veszprém Dance Festival. In addition to France, the production was invited to Slovakia, Germany and Transylvania. Still very young at that time, twenty-one-year-old Milán's career took a steep upward trajectory. In UN (2016), Frenák wrote a part specially for him: the audience could enjoy a 25-minute solo dance by Milán. His professional successes include receiving the "Best Beginner Dancer of the Season" award from the Dance Association for his performance in the 2016/2017 season, while in 2019 he was recognized as the Best Dancer at the Veszprém Dance Festival.
He emphasizes regarding his vocation that "beyond technical knowledge, you have to build very much on the soul, so that you can fill everything you do with credibility and content."
Milán is continuing his career as a freelancer from autumn 2019. He is optimistic, and he trusts that the support of artists will take a more positive route in the future.
In case you would like to more about Milán Maurer, visit his Facebook page!