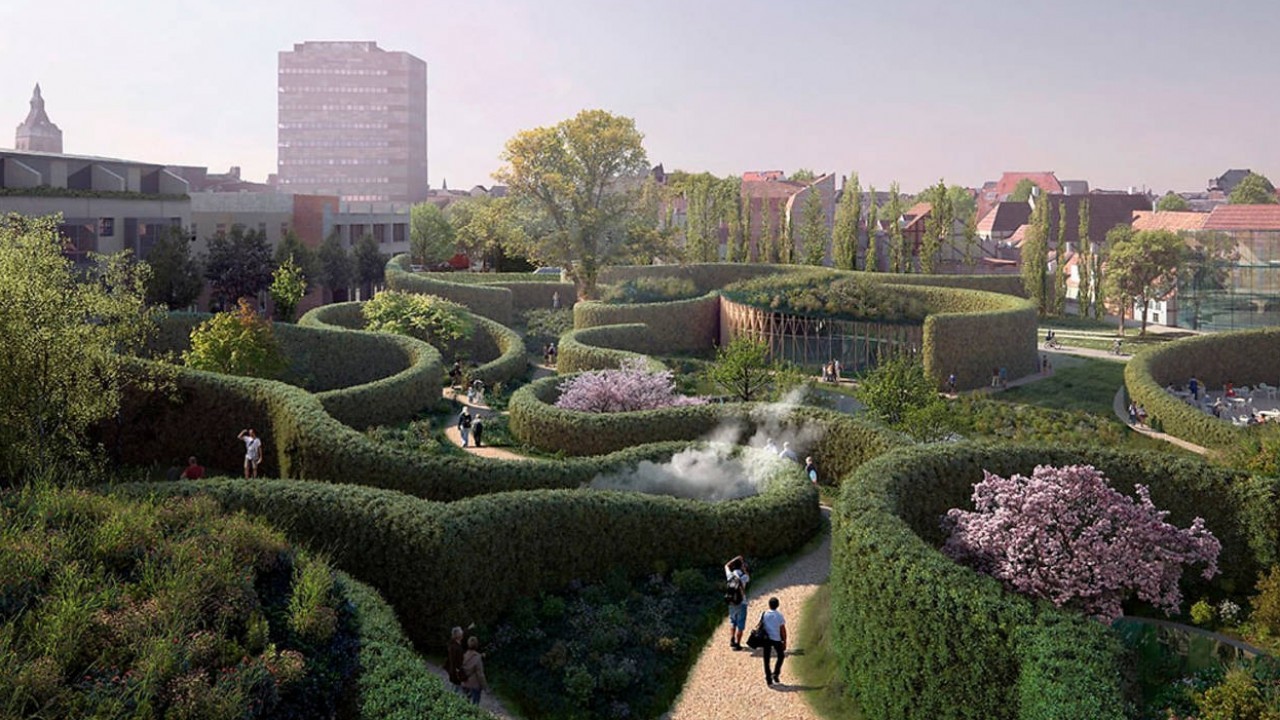 by
timeout.com/artisbusiness.hu
2021. márc 10.
Inspired by Hans Christian Andersen, a fairytale museum opens in Denmark
Odense, the writer's hometown, is the home of the park and exhibition space complex.
Andersen's stories are the most significant tales in Biedermeier literature; they are known worldwide. The International Children's Book Day is celebrated on his birthday every year since 1967. He is also remembered by the Hans Christian Andersen Prize, which bears his name. The new Danish museum aims to showcase the great storyteller's magical world - with stunning exhibitions, gardens, and sound and light installations.
The Danish author, who wrote more than a hundred tales (and indirectly numerous Disney movies), grew up in the small rural town of Odense, a place of old traditions and superstitions. Young Hans become deeply and passionately committed to folk tales and the love of nature on the trips in the forest with his father. Opening close to the writer's childhood home in June this year, the Hans Christian Andersen Museum offers visitors an experience of his fairytale universe. According to the institution's creative director, Henrik Lübker, "Andersen's artistic universe is simply captivating because it twists our knowledge of the world without putting anything else in place of what has been moved. His tales do not point to universal truth but to an open, diverse world. "
His unmistakable stories will become the basis of a pioneering museum in 2021 - the Andersen House is the first of its kind. In his tales, he is not talking about "once upon a time"; he writes about our time: here and now, for us. He is not talking about Andersen, but as Andersen, insisting that his tales are as vivid and valid today as they were in the 1800s when he wrote them.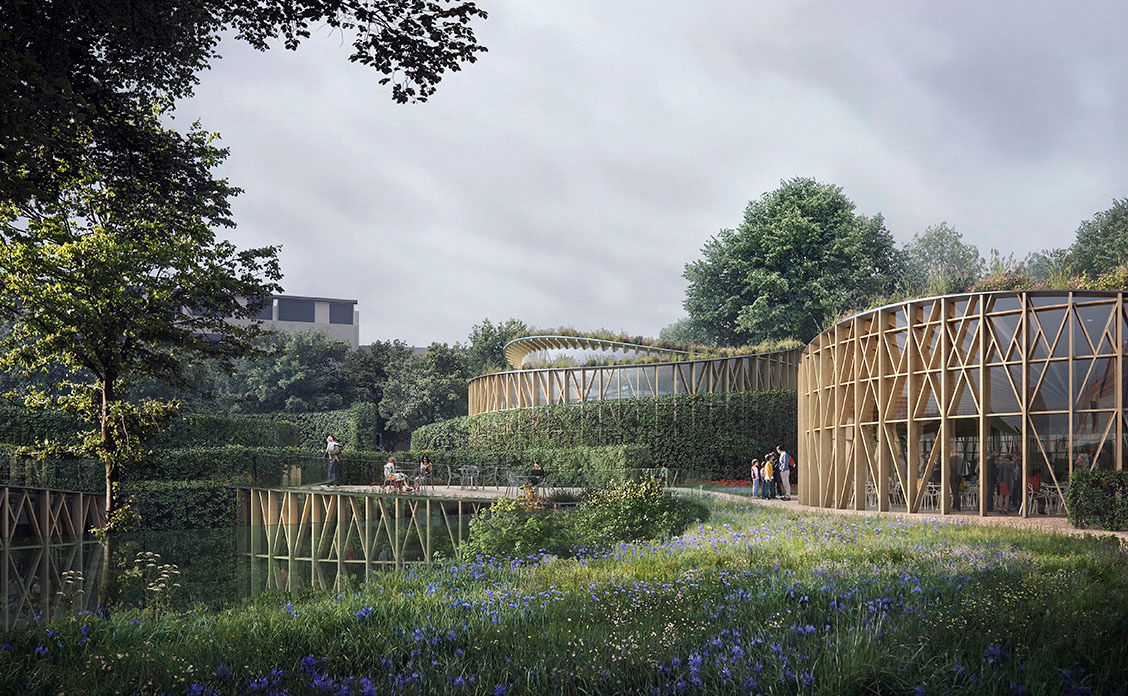 Source: timeout.com
The complex was built in a place where nature is also present. The soft-lined, cylindrical structures and glass facades of the buildings have a natural effect, and they blend into the environment. The narrow wooden columns give the impression of an "indoor forest," the concave roofs of the buildings are decorated with hanging flower gardens, and the fairytale experience is made even richer by illusion-creating sound and light effects. The spectacular complex also includes a café, an underground museum, and a playhouse for children. 
Architect Kengo Kuma and his colleagues got inspired by Andersen's The Tinderbox stories (originally Fairy Tales), in which the protagonists are fairies, princesses, princes, dwarves, and forest nymphs, and they may be hiding a whole new world under a single tree. "The ​​architectural design idea was similar to Andersen's method: a small world suddenly expands into a larger universe. The project is our gift to Hans Christian Andersen to thank him for all he has taught us." - Kuma said. 
Odense is becoming an excellent attraction for Andersen fans, just as Stratford-upon-Avon is among Shakespeare fans, writes timeout.com.
Cover image: Kengo Kuma & Associates, Cornelius Vöge, MASU planning