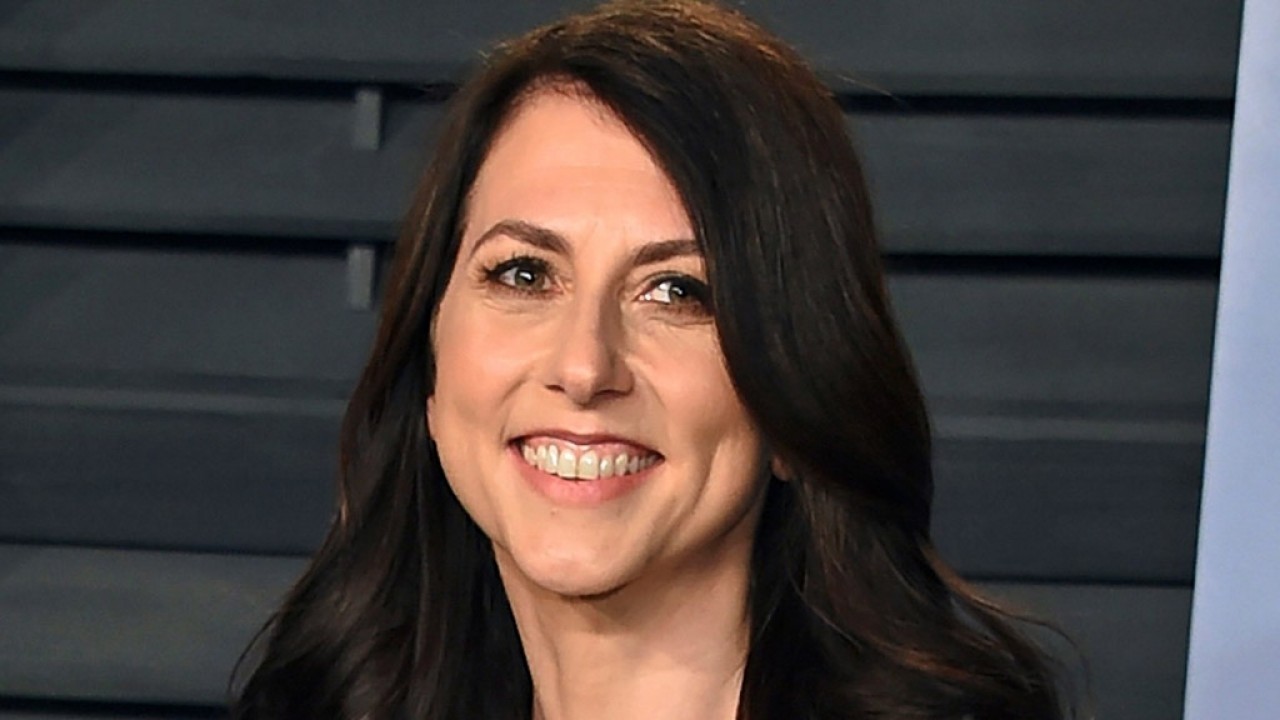 by
news.artnet.com/theartnewspaper.com/artisbusiness.hu
2021. jún 18.
MacKenzie Scott donated millions of dollars to American Arts Organizations
"286 Teams Empowering Voices the World Needs to Hear."
MacKenzie Scott, billionaire novelist, philanthropist, and ex-wife of Amazon CEO Jeff Bezos gave out $2.7 billion in grants to 286 organizations across America. In a blog post, she said that she donated to "high-impact organizations" focusing on a variety of causes, including the arts, higher education, domestic violence, and racial justice. 
Scott did not go with the usual institutions that wealthy donors often choose. She donated to smaller, progressive, BIPOC-led (black, indigenous, and other people of color) groups and organizations. The list includes the Studio Museum in Harlem, United States Artists, and the New England Foundation for the Arts. Scott and her chemistry teacher husband, Dan Jewett, worked with a team of researchers to select "equity-oriented non-profit teams working in areas that have been neglected." According to New York Times, there was no formal application process.      
With the act of donating to more than 60 arts organizations, MacKenzie entered the arts philanthropist scene, as this was the first time she has funded arts organizations to such a significant extent. She offered the donation without any restrictions on how the organizations use it, which is unusual in cultural philanthropy. She acted this way "because we believe that teams with experience on the front lines of challenges will know best how to put the money to good use, we encouraged them to spend it however they choose." She added: "Many reported that this trust significantly increased the impact of the gift."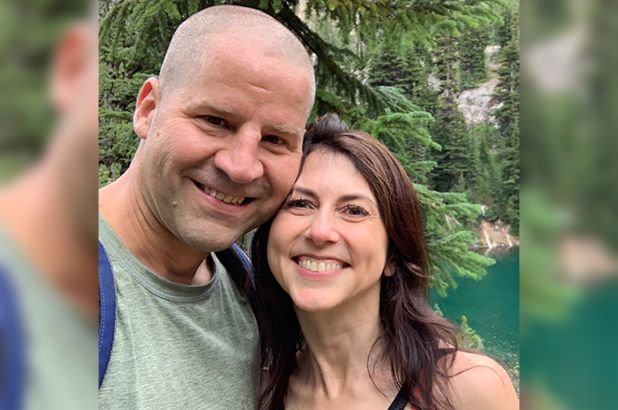 MacKenzie Scott and her husband, Dan Jewett (source: nypost.com)
When announcing the donations, she wrote: "I want to de-emphasize privileged voices and cede focus to others, yet I know some media stories will focus on wealth. The headline I would wish for this post is "286 Teams Empowering Voices the World Needs to Hear." 
"Arts and cultural institutions can strengthen communities by transforming spaces, fostering empathy, reflecting community identity, advancing economic mobility, improving academic outcomes, lowering crime rates, and improving mental health, so we evaluated smaller arts organizations creating these benefits with artists and audiences from culturally rich regions and identity groups that donors often overlook." – Scott wrote in a blog post, where she announced the news.  
Among others, the Laundromat Project and Recess in Brooklyn, the East Bay Fund for Artists in Oakland, the National Museum of Mexican Art in Chicago, and New York's Museum of Chinese in America – which suffered a destructive fire in 2020 – were included in the list of supported organizations. 
The couple highlights in the blog post and on social media that they want the spotlight to be on these fantastic and value-driven organizations instead of large donors and the money they donate. The organizations receiving the money are named; however, the specific amount is not given by Scott. She only mentioned the donations to be "relatively large." Some organizations have reported the size of the grant. The donation was $8 million for the El Museo del Barrio in New York and the National Museum of Mexican Art in Chicago, $7 million for United States Artists, $10 million for the Dance Theatre of Harlem, $6 million for the Yerba Buena Centre for the Arts in San Francisco, $5 million for the Mosaic Network and Fund – funding arts nonprofits led by people of color, – and for the Museum of Chinese in America in New York, and $2 million for the Souls Grown Deep, working with self-taught artists from the American South.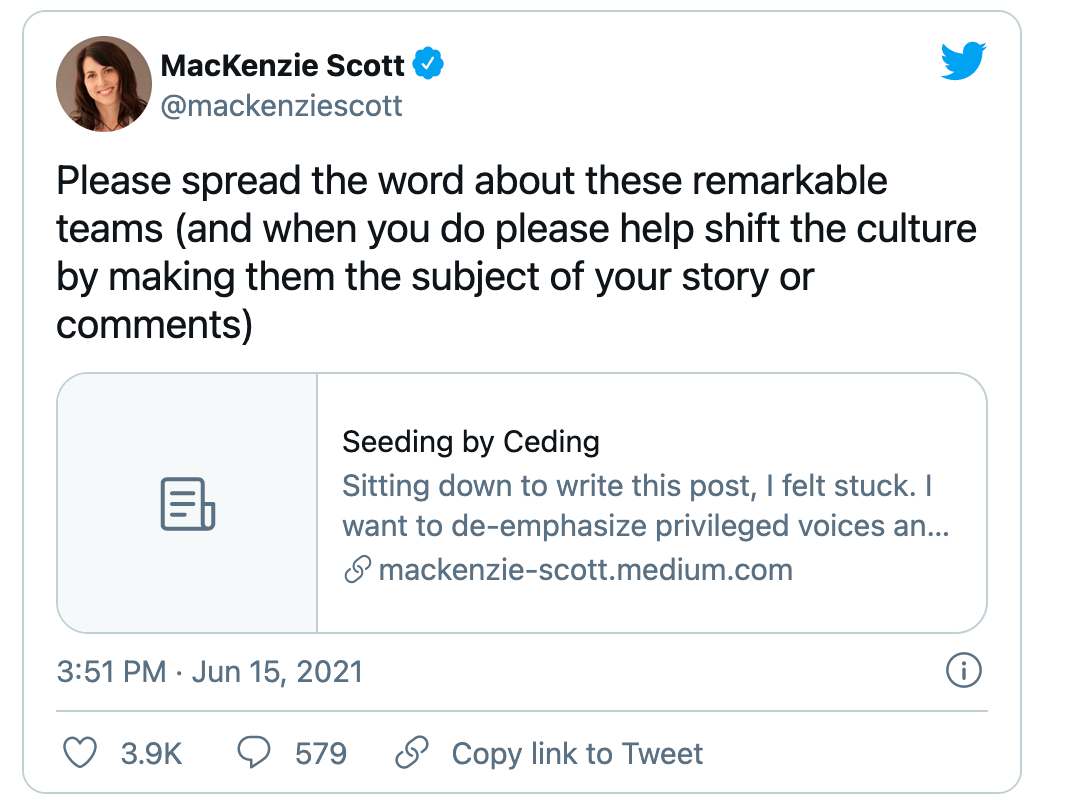 MacKenzie Scott's Twitter post (source: twitter.com) 
Scott purposefully announced the donations in a simple blog post instead of spectacular social media posts or PR campaigns. "Putting large donors at the center of stories on social progress is a distortion of their role,"  – she wrote, noting that she and Jewett are "attempting to give away a fortune that was enabled by systems in need of change." 
One of the recipients was San Francisco's Yerba Buena Centre for the Arts – we wrote an article on the Twitter CEO's donation to their basic income program recently. – Deborah Cullinan, their CEO, said about the grant: it is "not only an investment in the arts. It is a game-changing new approach that upends traditional philanthropy and puts resources into the hands of people who are doing the urgent work of now." 
In the past 11 months, Scott has donated more than $8bn and plans to continue. She recieved around 4% of Amazon shares at the time of her divorce in 2019, which had a value of around $36bn that time, and Amazon's stock prices have been rising since then. Her net worth is currently estimated at around $60bn. 
The full blog post and the list of organizations are here.  
Cover photo: MacKenzie Scott (source: nlc.hu)