by
Hedvig Podonyi
2023. Jul 12.
Patrons of the New Age
Many cultural institutions in Budapest owe their existence to generous pledges and support from philanthropists.
In 1802, Count Ferenc Széchenyi donated a large collection of prints, manuscripts, maps, copper plates, gold coins, antiquities and paintings to the Hungarian nation, the sum of which was the first collection of the National Museum, the third such institution in Europe. He was also instrumental in establishing the Hungarian National Library. His son, Count István Széchenyi, donated one year's worth of his own income to fund the newly established Hungarian Academy of Sciences.

István Marczibányi, whose family owned large tracts of land, provided support to the Ludovika Academy, established a foundation to reward scientific and literary works and donated the Császár Bath to the Hospitaller Order of Saint John of God to establish a hospital and hospice. He also bequeathed part of his antiquities collection to the Hungarian National Museum.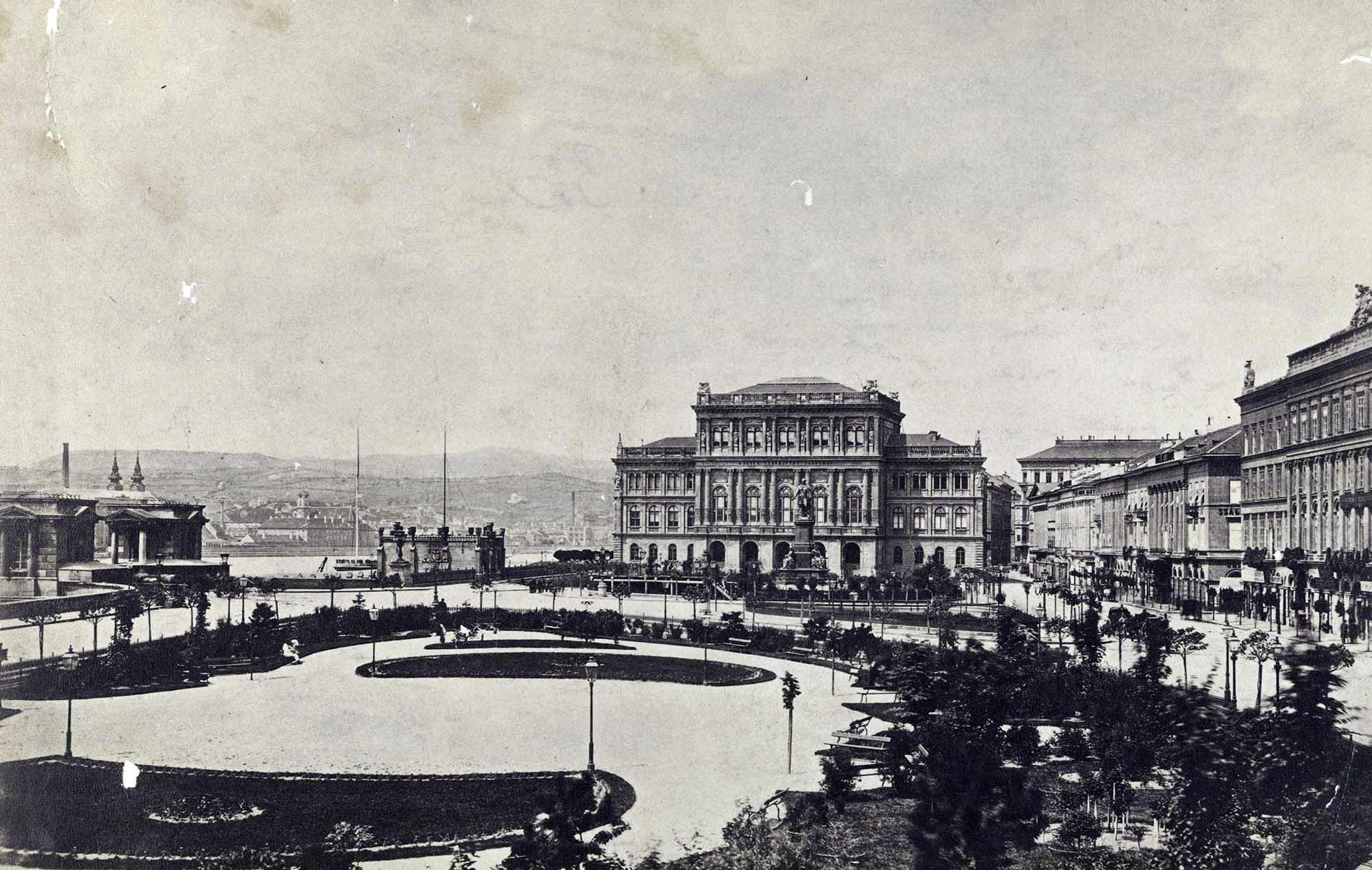 István Széchenyi (Ferenc József) square, opposite the Hungarian Academy of Sciences. The photo was made between 1880-1890 (source: Fortepan / Budapest City Archives / Photos of György Klösz)
With the dawn of industrialisation, patronage increasingly fell to industrial magnates and leading executives of private enterprises, who generally made donations not through their companies but from their private fortunes.

For instance, József Törley, whose champagne was popular even in Paris at the time, was particularly keen on supporting music. Törley married into a wealthy, Greek merchant family, one of many that settled in Hungary. One of the most notable among them was the Sina family. György Sina, a businessman, was involved in funding the building of the Chain Bridge, while his son, Simon Sina, provided generous support to the establishment of the Hungarian Land Credit Institute and the Hungarian Insurance Company, as well as development of the railway network and steamboating, river regulation, the Institute for the Blind, establishment of the Academy of Commerce, the National Theater and many other important causes.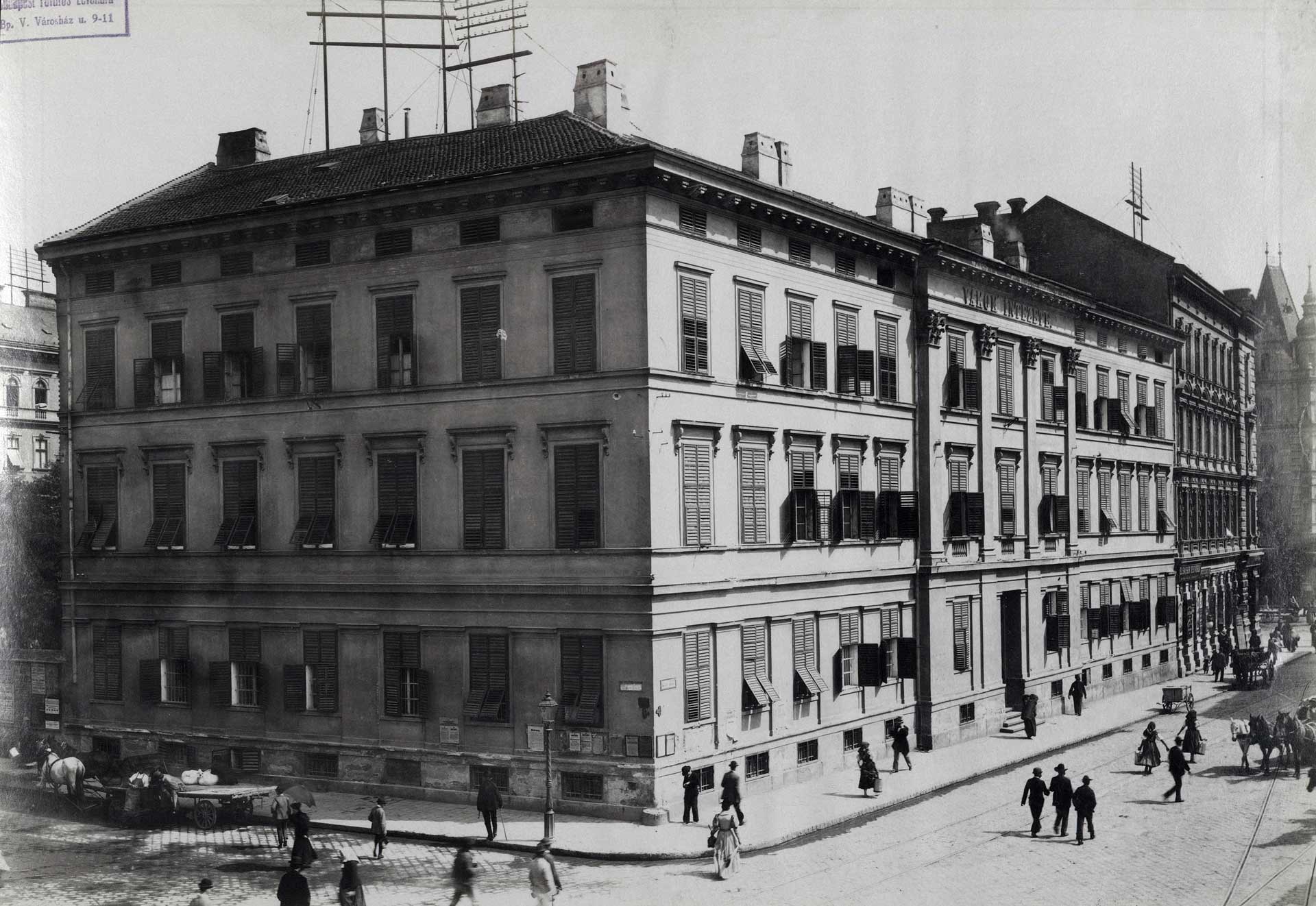 Liszt Ferenc Square (Király utca corner). Today, the Academy of Music stands on the site of the Institute for the Blind, shown in the picture. The photo was made between 1893-1900 (source: Fortepan / Budapest City Archives / Photos of György Klösz)

György Ráth, the first director general of the Museum of Applied Arts left his valuable library to the Academy, and a 1000-piece, extremely valuable art collection to the Hungarian state. His home itself is now a museum.

Marcell Nemes made his fortune in mining; he was involved in art trade from the early 1900s, and became a patron to young artists and art historians. He received a title for his efforts in 1910. He donated numerous valuable works of art to public collections, including to the Museum of Fine Arts and the Museum of Applied Arts.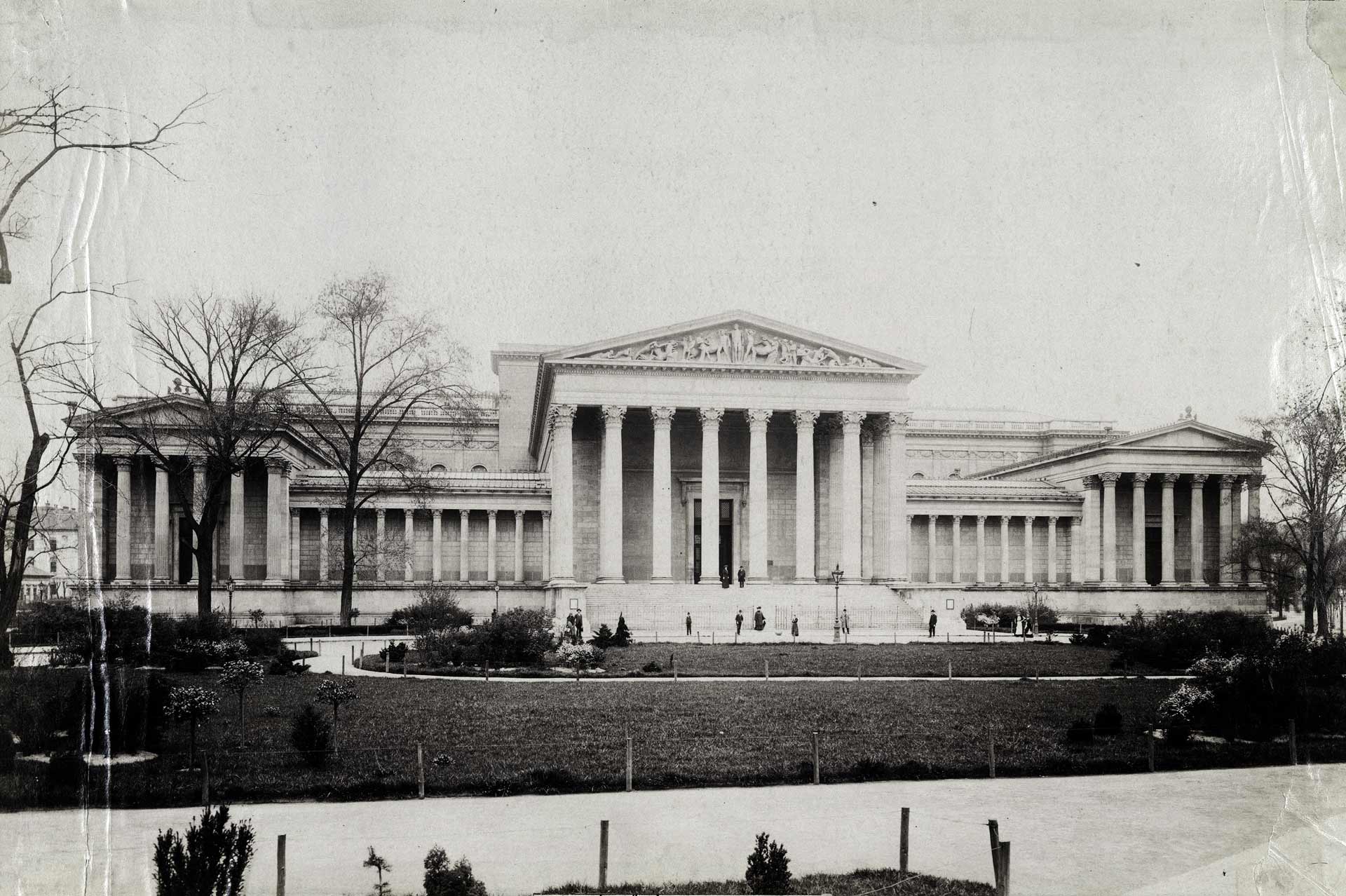 Museum of Fine Arts in the area of the later Heroes Square, 1906 (source: Fortepan / Budapest City Archives / Photos of György Klösz)
Lajos Ernst was a descendant of a merchant family, but found his calling in collecting art and supporting contemporary artists. He started collecting Hungarian works of art when he was 15 and opened his own museum, the Ernst Museum, at age 30. Its former building on Nagymező Street is now home to the Robert Capa Contemporary Photography Center.

Baron Lajos Hatvanyi, born into a family of sugar-refiners, committed to primarily supporting literature. He was involved in the funding of the legendary magazine Nyugat, and supported many authors, among them such giants of poetry as Endre Ady and Árpád Tóth. His cousin, Baron Bertalan Hatvany chose a similar path: he was a founding member of the literary magazine Szép Szó, and an important patron to the famous poet Attila József.

For many patrons, supporting Hungarian art was not only a matter of conscience, but also a noble and effective way to strengthen civic and national consciousness.
-------------
See also: Social Clubs for Culture
-------------
The Alrite speech recognation (speech-to-text) program helped to write the publication.
Photo: Blaha Lujza Square (then the junction of Népszínház Street and Rákóczi Road), the building of the Népszínház (the later National Theatre). The photo was made in 1893 (source: Fortepan / Fortepan) 
Szenvedélyesen szeretjük a kultúrát, a művészeteket és a stratégiai gondolkodást. Ez ingyen van. A lapkiadás és az online magazin működtetése azonban pénzbe kerül. Kérjük, ha teheti, támogassa az Art is Business hiánypótló munkáját!