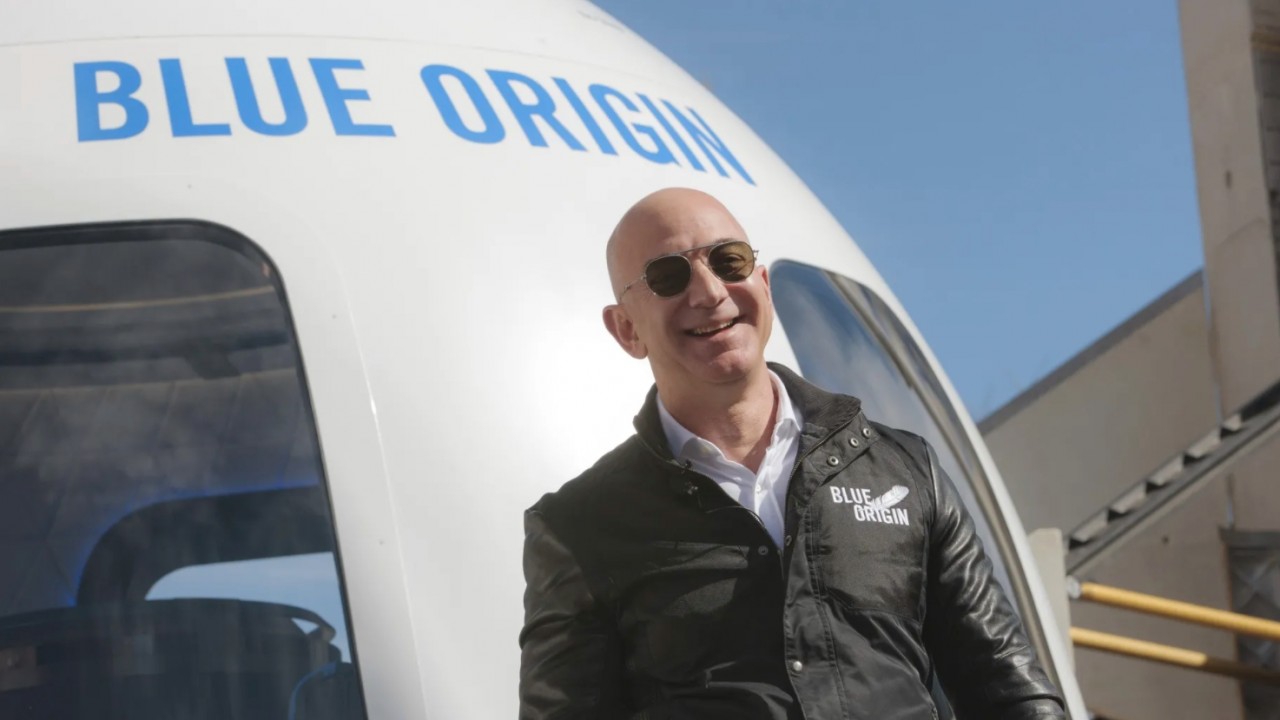 Jeff Bezos gave $200 million to Smithsonian National Air and Space Museum
"The Suborbital Triptych mission will launch fall of 2021, and will be the first in a series of commissioned artworks painted on three removable carbon-fiber panels of Blue Origin's New Shepard rocket. By traveling through space and returning to Earth, this momentous project marks a new phase of space exploration with artistry as the engine of discovery and the recordkeeper of what lies beyond the bounds of our planet."
The Smithsonian National Air and Space Museum is to receive a historical donation from the founder and executive chair of Amazon, which will allow them to expand and reimagine the exhibition space. 
Jeff Bezos has a vast interest in space and he has just boarded the world's first unpiloted suborbital space flight on July 20th taking Bezos, his brother, an 18-year-old, and an 82-year-old to space. His aerospace company is called Blue Origin, which will offer private space travels to wealthy people in the future. Bezos wrote on Instagram, "ever since I was five years old, I've dreamed of traveling to space."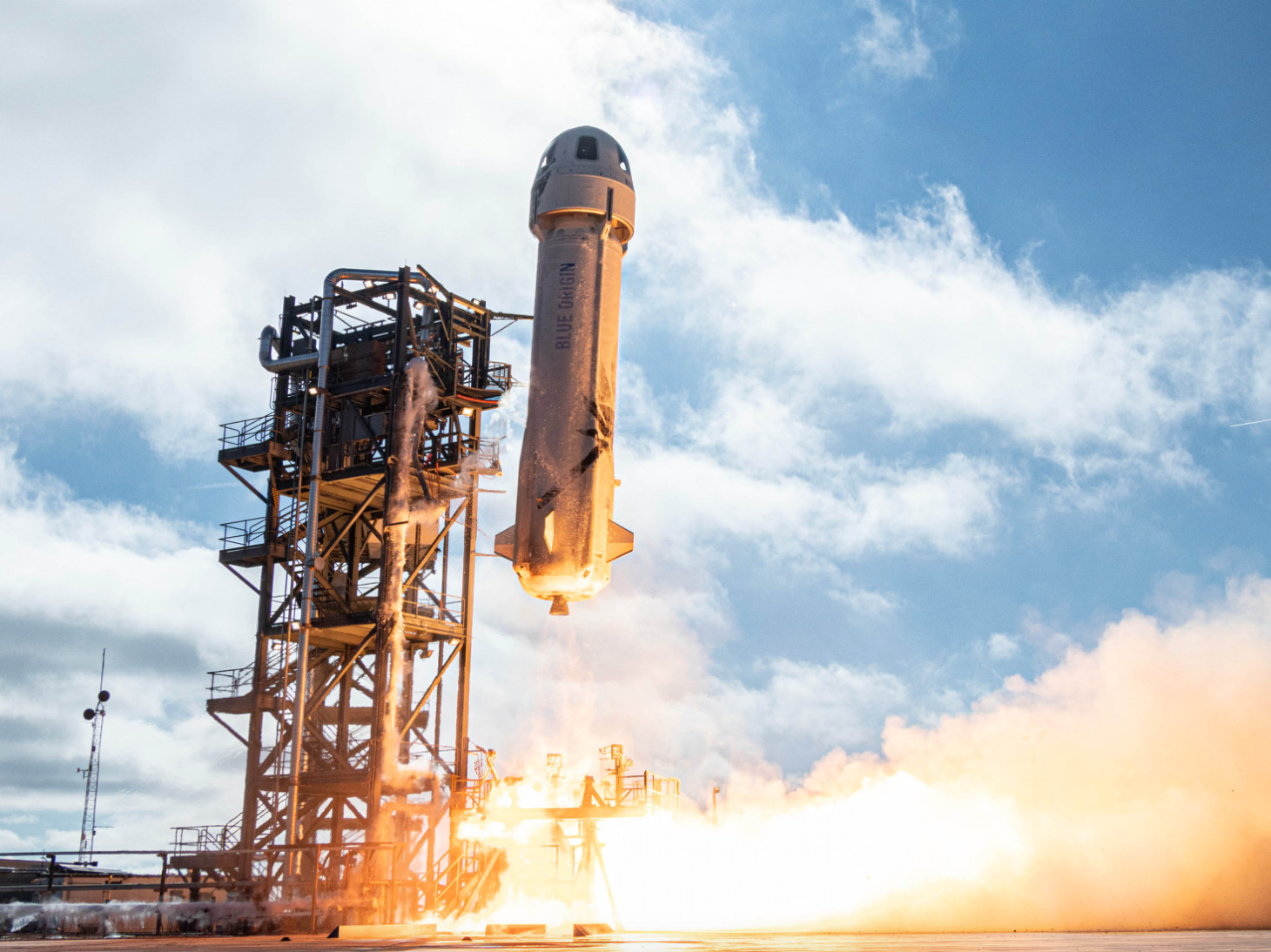 The boarding of Blue Origin (source: iho.hu)
The donation is the most significant philanthropic contribution since the institution's founding gift from namesake James Smithson in 1846. According to a statement, the $200 million grant will be divided into two parts: $70 million will support the renovation of the Washington D.C. facility of the National Air and Space Museum on the National Mall, and the remaining $130 million will be used to launch a new education center. The center will be named the Bezos Learning Centre in honor of Bezos' donation. Bezos has already donated smaller amounts to the National Air and Space Museum and is a founding donor of the National Museum of African American History and Culture. 
"Since its inception, the Smithsonian has benefited from both federal funding and the generosity of visionary donors. Almost 175 years ago, Mr. Smithson's inaugural gift laid the groundwork for this innovative approach, bringing together private philanthropy and public funding. Today, as we emerge from a pivotal moment in history, Jeff's donation builds on that original tradition and will help us reimagine and transform the Smithsonian." – said the museum's secretary Lonnie Bunch in a statement. "This historic gift will help the Smithsonian achieve its goal of reaching every classroom in America by creating a world-class learning center with access and inspiration at its heart. We are grateful to Jeff for his generosity and for his passion and commitment to education, innovation, and technology. This donation will fuel our nation's future leaders and innovators."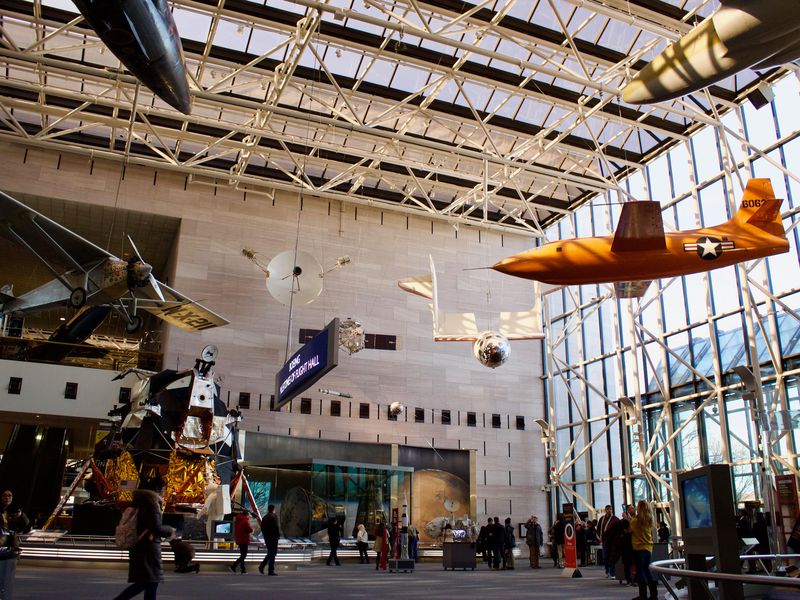 The Smithsonian National Air and Space Museum (source: smithsonianmag.com)
The Bezos Learning Centre will encourage students to pursue careers in science, technology, engineering, arts, and mathematics (STEAM) by organizing programs and activities, which will help teachers better utilize the Smithsonian's collections. The focus will be on serving under-resourced communities across the country. From the other part of the money, the existing building will be upgraded with interactive experiences to inspire visitors besides the technological transformation of the museum.    
"The Smithsonian plays a vital role in igniting the imaginations of our future builders and dreamers," Bezos said. "Every child is born with great potential, and it's inspiration that unlocks that potential. My love affair with science, invention, and space did that for me, and I hope this gift does that for others."
Jeff Bezos not only has a love for space and a willingness to support critical cultural institutions, but he loves creating something completely new, something extraordinary. This is why he decided to collaborate with Uplift Aerospace and put paintings on the side of a rocket ship, a place where no art has been before. Two artists specially created paintings for Blue Origin's rocket designed to be tempered in space.  
"By painting the vehicle that humanity has used to explore the stars, the artwork will both symbolically and physically represent our search for knowledge and connection. Small details of the painting will transform throughout the journey to and from space as the artwork experiences the phases of a rocket launch from the ground, through the air at Mach speeds, in the vacuum of space, and landing back on Earth. Testing by Uplift Aerospace has ensured that adhesion, integrity, and relative coloration of the paints will endure the rigors of space travel." – writes Uplift Aerospace on their YouTube channel. 
"The Suborbital Triptych mission will launch fall of 2021, and will be the first in a series of commissioned artworks painted on three removable carbon-fiber panels of Blue Origin's New Shepard rocket. By traveling through space and returning to Earth, this momentous project marks a new phase of space exploration with artistry as the engine of discovery and the recordkeeper of what lies beyond the bounds of our planet." – writes Uplift Aerospace's website. 
The creators are two Utah artists known for their surrealist and realist paintings, Jeff Hein and Mark R. Pugh. The creations are meant to weather the aerodynamically challenging ascent and descent through the atmosphere. Tests have been conducted to ensure that the paint will withstand the difficulties of space travel. Tests also suggest – and that is on purpose – that the space trip will alter the artworks.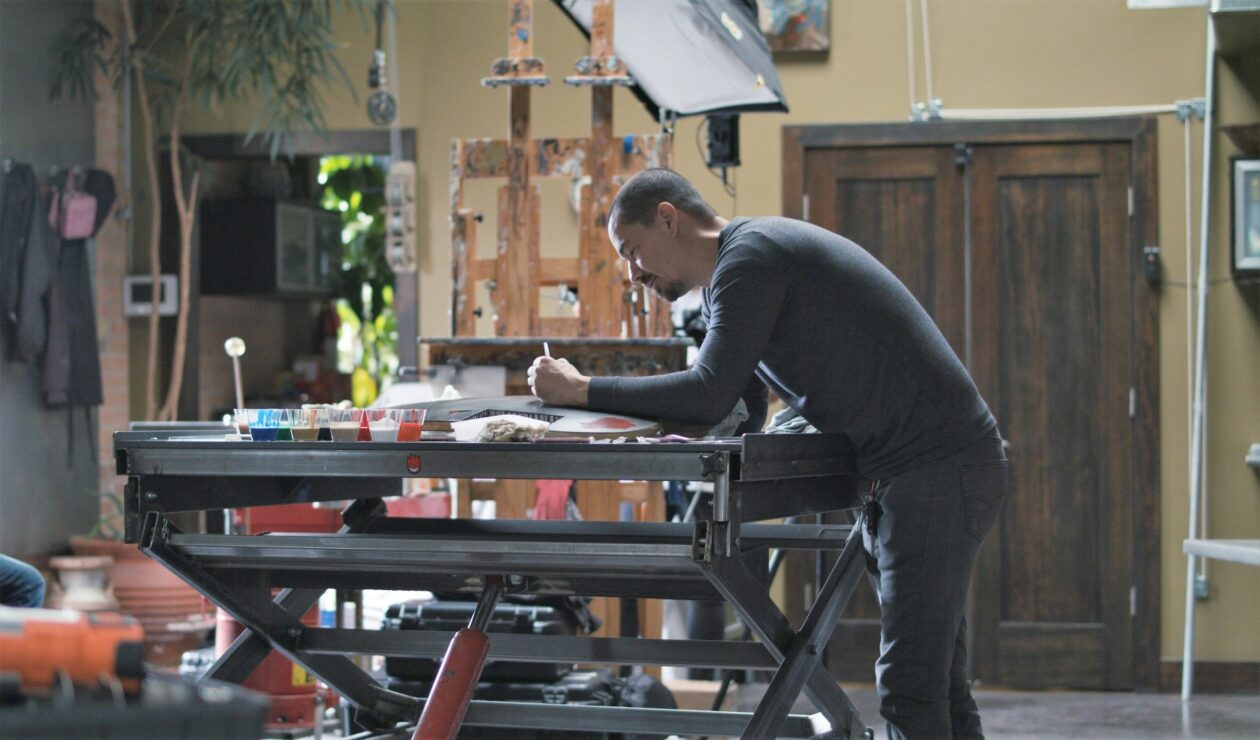 Jeff Hein testing paints for the space artwork (photo source: Uplift Aerospace)
The project was lead by Josh Hanes, the owner of the Utah-based Uplift Aerospace. "The idea that the artwork will be lit by distant galaxies, with Earth as a backdrop, is a beautiful visualization — and I think this characteristic will allow viewers a closer connection with the cosmos and the precious planet we call home." – Hanes said. 
Engineers and space material experts worked with the artists to create the special paints and materials used. "I like to create art as a mix of traditional imagery with modern elements." – Pugh said. "Painting with a classical approach on the side of a rocket is an exciting way to merge the traditional with the modern."
For his part, Hein said it'll be "thrilling to have an expression of my humanity propelled into outer space. After 18 years of painting, I have been fortunate to show my work all over the world, but I've never shown in space," he said. "It's truly amazing." 
A few weeks ago, MacKenzie Scott philanthropist Jeff Bezos' ex-wife has given significant amounts to more than 60 arts organizations recently, which donation is notably different from her ex-husband's work. This is our article on MacKenzie's latest philanthropist act. 
Cover Photo: Jeff Bezos (source: theverge.com)
Szenvedélyesen szeretjük a kultúrát, a művészeteket és a stratégiai gondolkodást. Ez ingyen van. A lapkiadás és az online magazin működtetése azonban pénzbe kerül. Kérjük, ha teheti, támogassa az Art is Business hiánypótló munkáját!