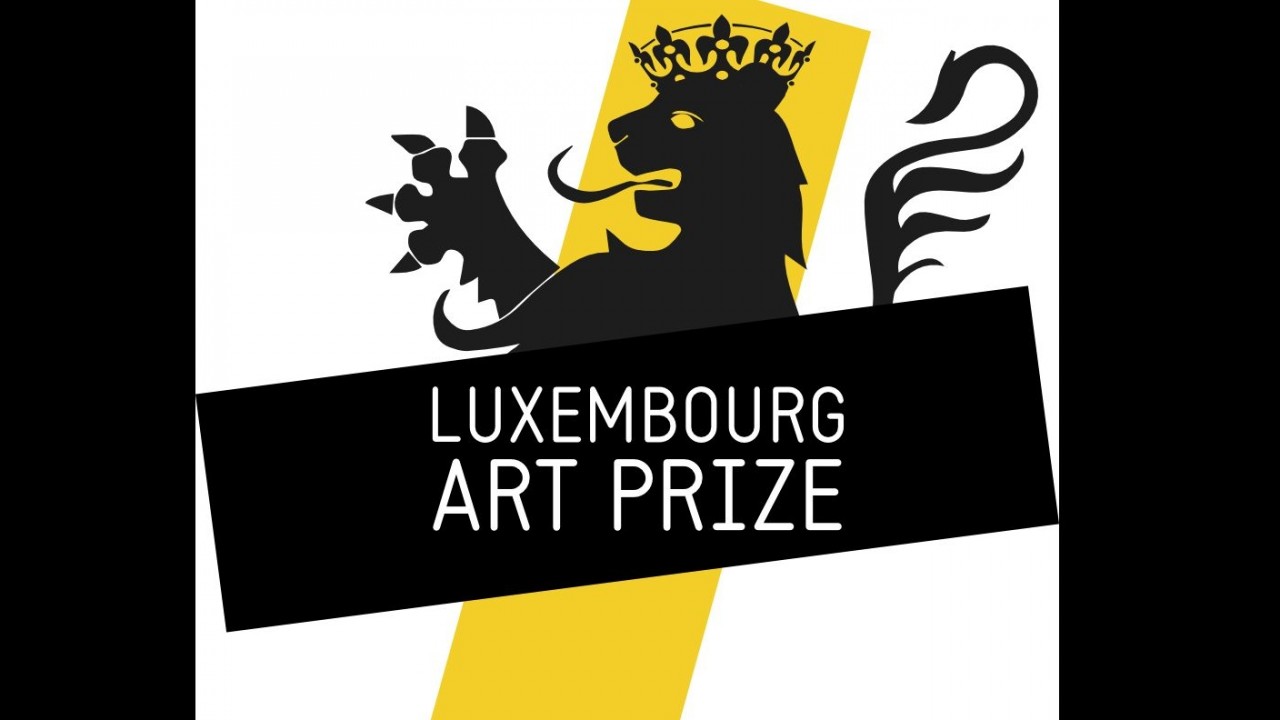 by
artisbusiness.hu
2021. jún 09.
Luxembourg Art Prize
"I think that this prize addresses artists of all ages and horizons. Artists, that have already started their careers and have developed an interesting line of work."
The Luxembourg Art Prize is an annual international artistic prize organized by the Pinacothèque, a private museum located in the Grand Duchy of Luxembourg. Every year the Prize aims to discover talents, amateur or professional, regardless of age and nationality.
Since it was created in 2015, the Luxembourg Art Prize aims to launch or boost the careers of artists at the international level by giving them a sound reference to add to their curriculum vitae.
Each year, 24 finalists are selected by the museum and 3 laureates are designated by an independent jury. The prize money is broken down as follows: €50,000 for 1st place, €20,000 for 2nd place, and €10,000 for 3rd place. The laureates are free to use this money however they please. – The Luxembourg Art Prize writes on their website.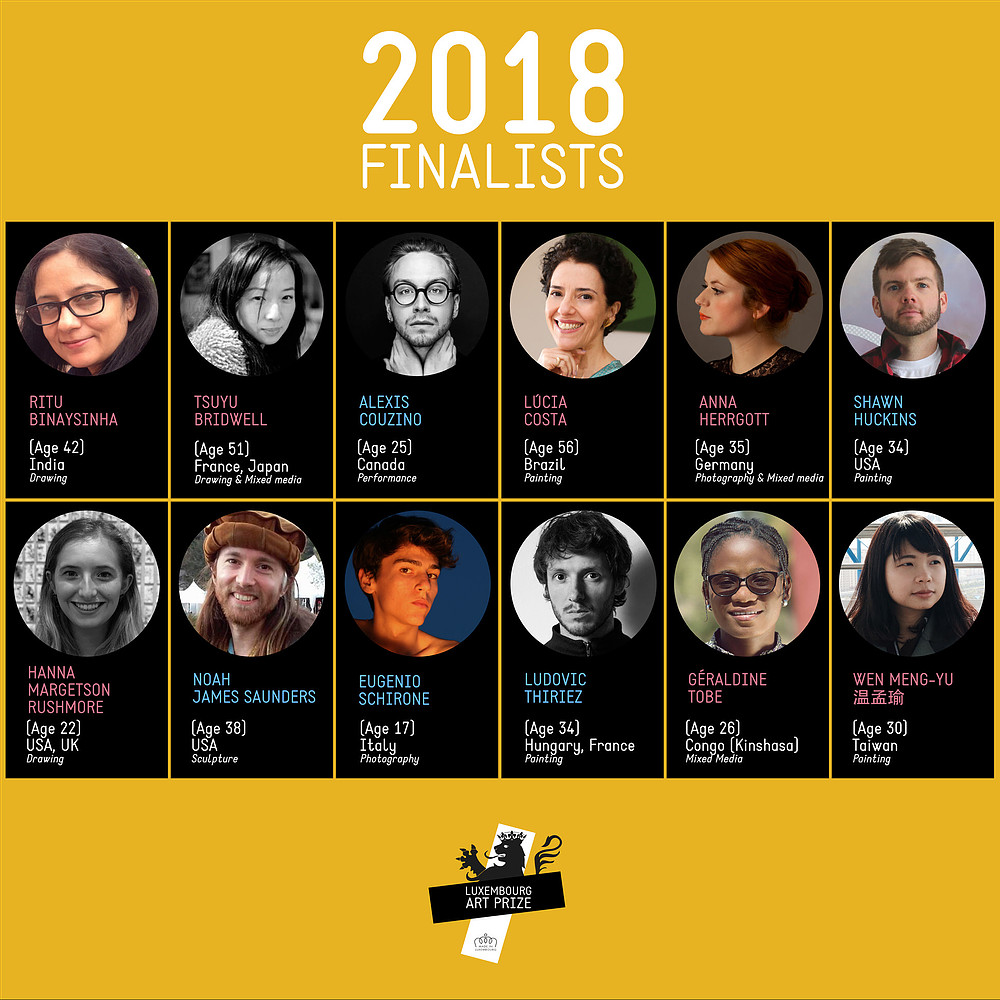 Luxembourg Art Prize - 2018 Finalists - source: wenmengyu.com
All participants receive official certificates – translated to 9 different languages – recognizing their artistic achievements and providing them international awareness. 
Finalists of the prize create a strong international network. Since 2015, many excellent artists from all around the world were chosen as finalists and they share professional art opportunities, creating a high-quality network.  
Artists can apply to the Luxembourg Art Prize if they are working in one or more of these media: drawing, printing, installation, painting, photography, sculpture, mixed media, decorative art (textiles and material, glass, wood, metal, ceramics, mosaic, paper or other techniques).  
The process consists of four steps:
Call for submissions: applications can be submitted online by the 30th of September each year. There are three distinct groups with different deadlines, and artists may register to more than one. 

The next deadline will be the 30th of June (closing of Group 2.), and the applications to Group 3 close on the 30th of September. 

Designation of finalists: The artistic committee of the

Pinacothèque Museum reviews the applications and selects eight finalists from each of the three groups. The 24 finalists are announced on the 1st of November.

Selection of the winners: An independent jury reviews the 24 applications in November and selects three laureates.

Official certificate: After the winners are announced, the artists' official certificate becomes available on the 1st of December. The certificate is issued by the

Pinacothèque

Museum as recognition for participants "whose merit and artistic talent have been specifically noted."  
The application for the last group is open until the 30th of September, 2021, as mentioned above. Artists can apply through a standardized form. 
More detailed information about the application process and the rules is written on LAP's website. 
The independent final jury of the Luxembourg Art Prize – who decides the winners – consists of Anne-Claudie Coric - Managing Director of the Galerie Templon, Paris-Bruxelles; Olivier Donat - General Administrator of MuCEM (Museum of European and Mediterranean Civilizations) in Marseille, France; Adriano Picinati di Torcello - Director of the Art & Finance Department, Deloitte Consulting; Isabelle de Maison Rouge - Art historian, art critic, freelance curator; and Christophe Duvivier - Curator of the Musée Pissarro and the Musée Tavet-Delavour in Pontoise. 
Ludovic Thiriez, a french artist living in Hungary who has won the Luxembourg Art Prize in 2018, has explained to Art is Business the process and his experiences with the prize: 
"I heard about the Luxembourg art prize through a friend; it was really good for me because it is not easy to find prizes when you are a French artist living in Hungary. Very often, you need to be living in the country, or have a "good age," or have the nationality of the country where you apply, etc. Also, I find that many prizes are not really worth it and ask you a lot of money, work, to go there, etc.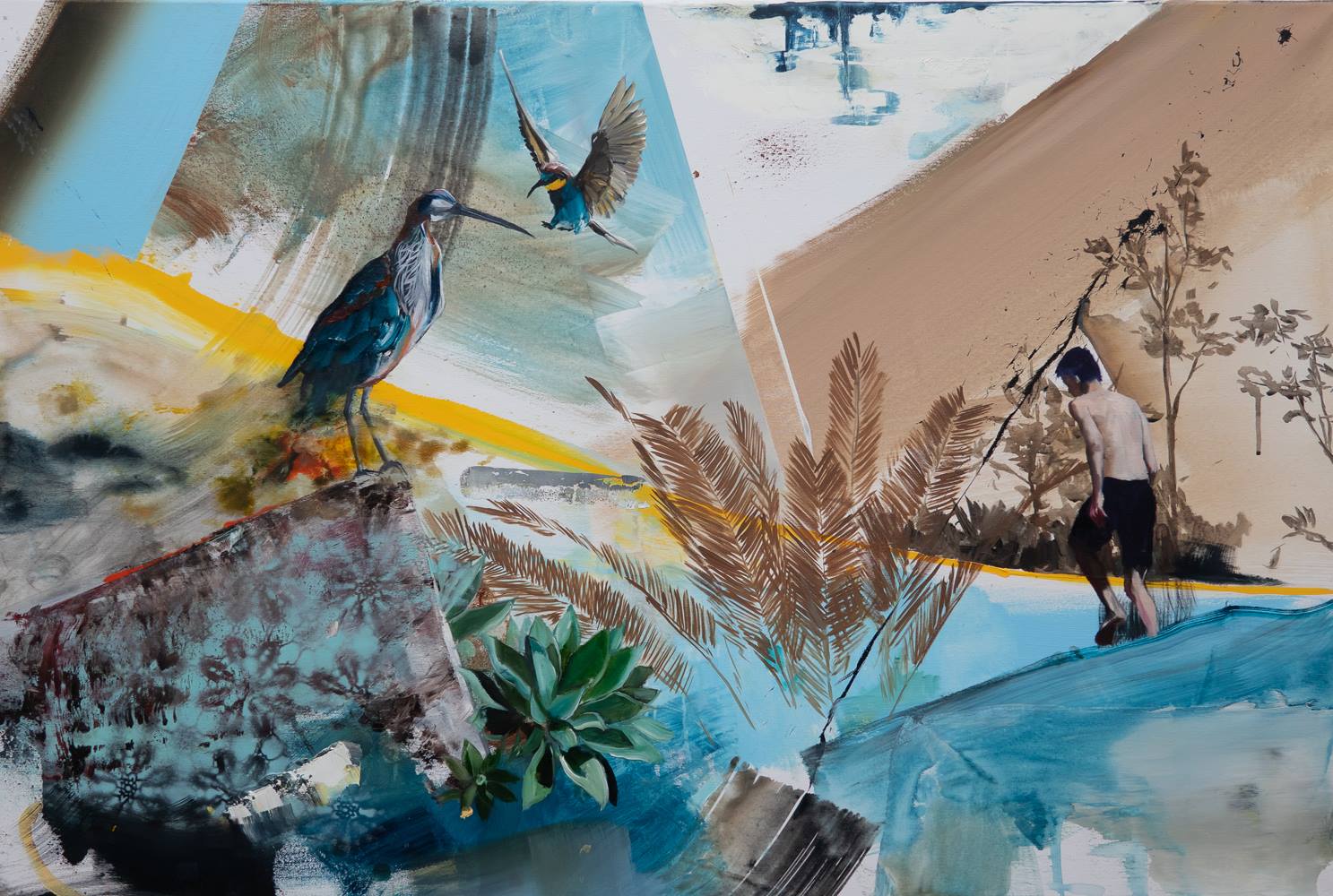 Ludovic Thiriez: Little Walk, 2021 - source: ludovic-thiriez.com
The Luxembourg art prize process is super smooth, and I think, very fair. Mr. Hervé Lancelin, a passionate collector and a very nice person, is first selecting his team. They are experienced in various domains and have already discovered many unknown artists years ago and are still collecting their foundation. Then they give the files of the selected artists to the jury. That jury is very impressive, with super qualified people from different horizons. Each person in the jury is then giving notes to the selected artists, and from that, they choose the winner. 
All the selected artists were invited to Luxembourg for 2-3 days; it was very nice to meet the other artists, have some free time in Luxembourg, share thoughts about art, talk with Herve and his team, etc. 
I found it really nice that apart from the fee you pay at the beginning, they take care of all the rest. They will transport your art there and back, pay for your transportation, accommodation and even give you pocket money for food. After the Vernissage and the announcement of the winner, the whole team, the jury, and artists were invited to a very nice restaurant to celebrate. It was a great moment to share with jury members and the artists."
About what the prize gave him, he said: "First the money prize is quite essential, it even got more important the year after. This is the kind of money that gives you financial security for a while, and therefore time and peace of mind to go on with your projects. About the exposure, it took a little bit of time, but a year after, I started to receive emails from galleries over Europe that were wishing to work with me. I have now established some relations, and they offer me great exposure in various places. This was, for me, a very nice push at a good moment in my career. After that, it is your work to keep the ball rolling and continue to develop your art. 
So to resume, I think that this prize addresses artists of all ages and horizons. Artists, that have already started their careers and have developed an interesting line of work. Also, it is essential to note that sometimes you don't get selected for the first time you apply. As the selection goes through 2 completely separate filters, it can be beneficial to try a few times." 
Ludovic Thiriez interview - Luxembourg Art Prize, 2018
More and more artists apply for the prize every year. In 2020, the Pinacothèque Museum received 423 applications, and the average age of the artists was 46. Artists can reuse the improved submissions of a previous year, so there is no need to start from the beginning if someone wants to try again. You can read some exciting statistics about the Luxembourg Art Prize on their website.  
Applicants can create their Candidate Space via this link.