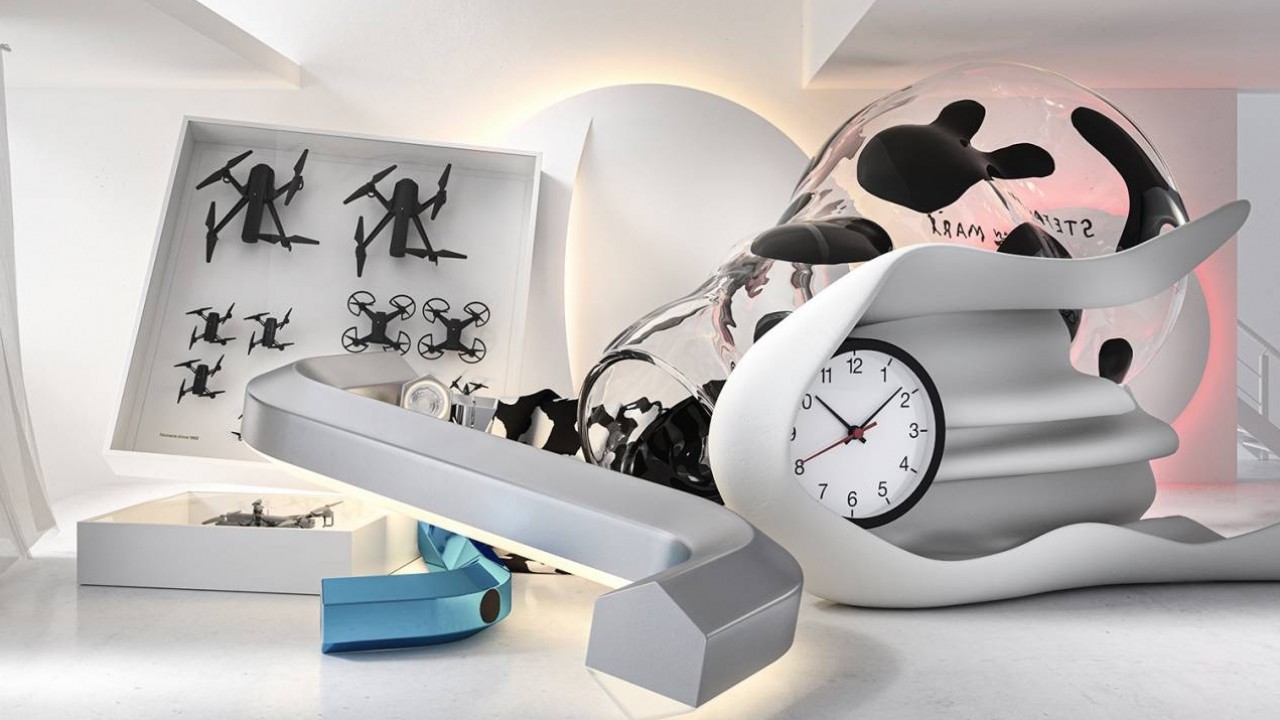 by
ikea.com/architecturaldigest.com/artisbusiness.hu
2021. máj 02.
IKEA Art Event: collaboration with contemporary artists
The IKEA Art Event collection focuses on exploring the miracle happening when art and function meet.
The sixth IKEA Art Event presents an ingenious perspective on home furnishings that's all about the magic that happens when the line between art and functional design blurs. IKEA has invited five visionaries working across art and design to create inspiring works of art, which, at the same time, double-up as useful household objects. It's a wonderful new vision for art and home that doesn't play by the rules, so please go ahead and touch the artwork. – writes IKEA.com. 
IKEA – the most famous home decor and furniture retailer of all time – has been collaborating with contemporary artists and designers since 2015. IKEA wants "to democratize art" through these limited-edition Art-Event collections by making it acessible and affordable to its buyers. By purchasing these products, a beautiful work of art can be part of people's lives all around the world for many years to come. IKEA's mission with this campaign is to make everyday life more beautiful for for as many people as possible. 
The collection of 2021 contains 10 pieces designed by Stefan Marx (Berlin), Humans Since 1982 (Stockholm), Sabine Marcelis (Rotterdam), Gelchop (Tokyo), and Daniel Arsham (New York). A short introduction of the artists is available on IKEA's website. 
The pieces "were created to inspire and capture the imagination, while also functioning as useful household items – a.k.a. the Clever ethos". The limited-edition home decor selection merging art and function consists of pieces between $25 and $60. 
Stefan Marx designed an exciting vase, and an inscriptive throw beautifully pairing as well. His thoughts on the collaboration are the following: "Drawing is part of my identity and my way of expressing myself. I always have a pen and paper at hand to draw things I see, hear and read. Landscapes, animals – and quotes – like on the glass vase and throw in the IKEA ART EVENT 2021 collection. Both are things you can use and enjoy every day and have a message that evokes emotions. I look forward to seeing them in homes around the world for many years to come. Maybe they will be the start of your own art collection?"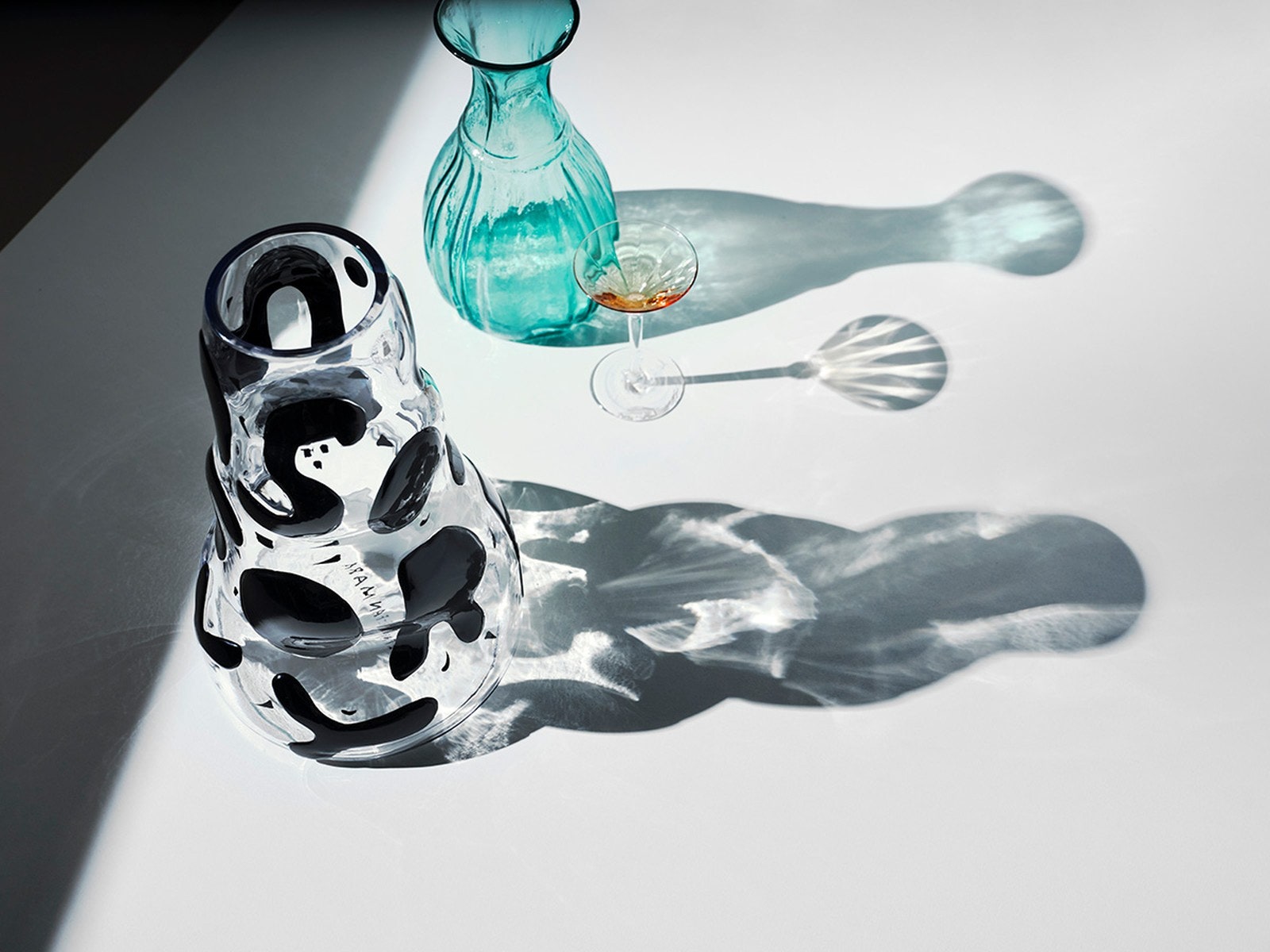 Photo: IKEA
Gelchop created an Allen-key shaped LED table lamp and a handy flashlight available in blue, silver and metallic. About the partnership they said: "The inspiration for our ideas comes from everyday experiences and objects that, with a different approach, we transform into new, fun, and playful works of art and everyday gadgets. IKEA ART EVENT 2021 table lamp and flashlight are a great example of how we work. So many people associate the Allen key with IKEA, yet it has a completely different function here with our interpretation. Something that we hope will even be appreciated by those who are not fans of assembling furniture."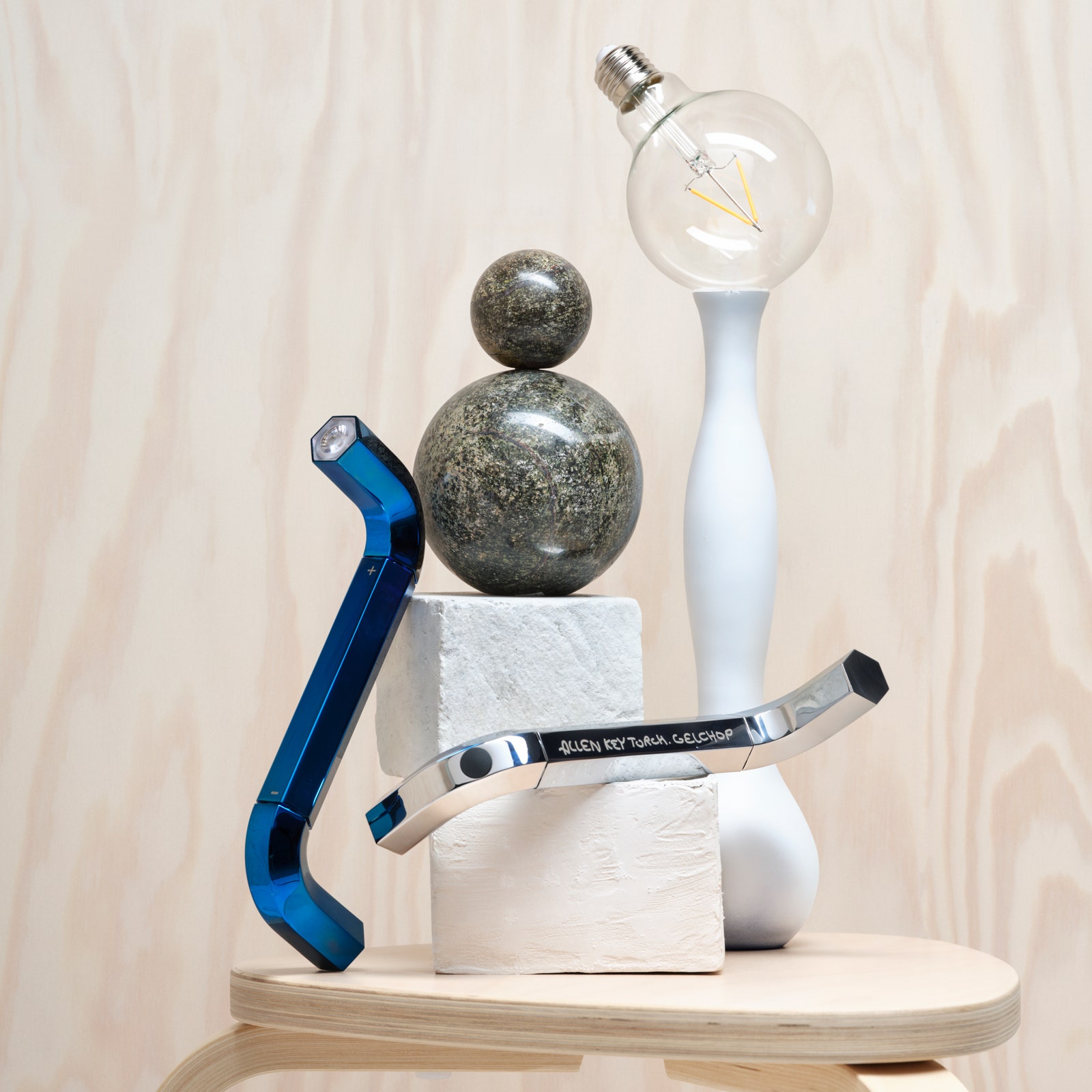 Photo: IKEA
An interesting clock designed by Daniel Arsham shows his attraction to the questions of movement. He explained: "Time and clocks have been an element in my art from the start, both in paintings and scenography. With the clock in the IKEA ART EVENT 2021 collection, I wanted to unite art and function into something that could fit on a bedside table. It looks as if the clock has torn loose and taken a piece of the wall with it. Like a frozen moment. Art is a universal language that can speak to everyone, and I like the idea that my art can reach many people in this way."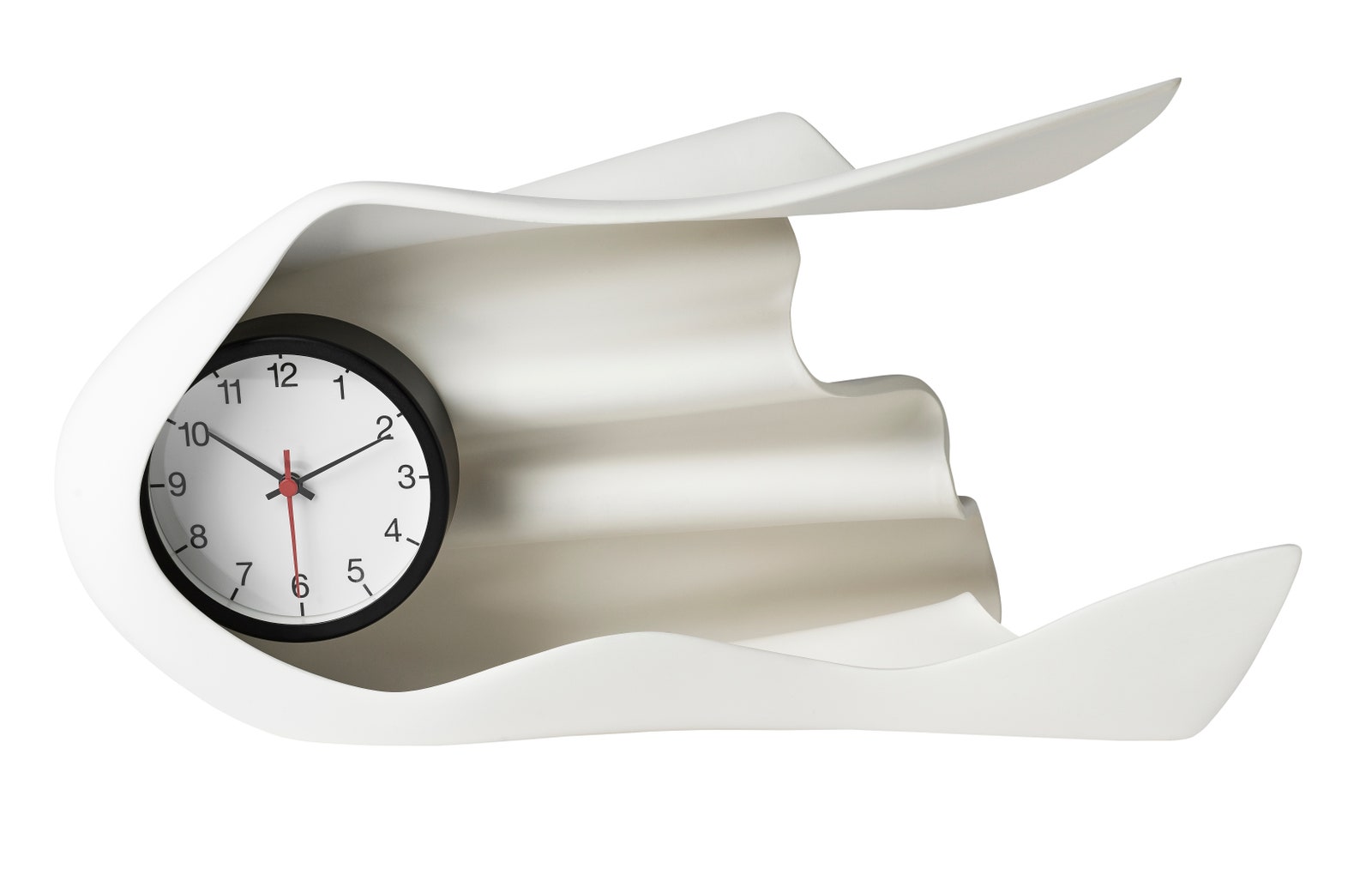 Photo: IKEA
Sabine Marcelis' wall lamps can change their light to five different colors and come in two distinct sizes. Her thought on her lamps are the following: "I've created many items where material transparency and light interplay, but here I wanted to find another way to work with light. A new and interesting effect with the same magical feeling. After much experimenting with paper models, I finally just made one slit in the surface. And there it was – the design for the wall lamps in the IKEA ART EVENT 2021 collection. With the light's brightness and color, the atmosphere in the room changes, just like a piece of art can."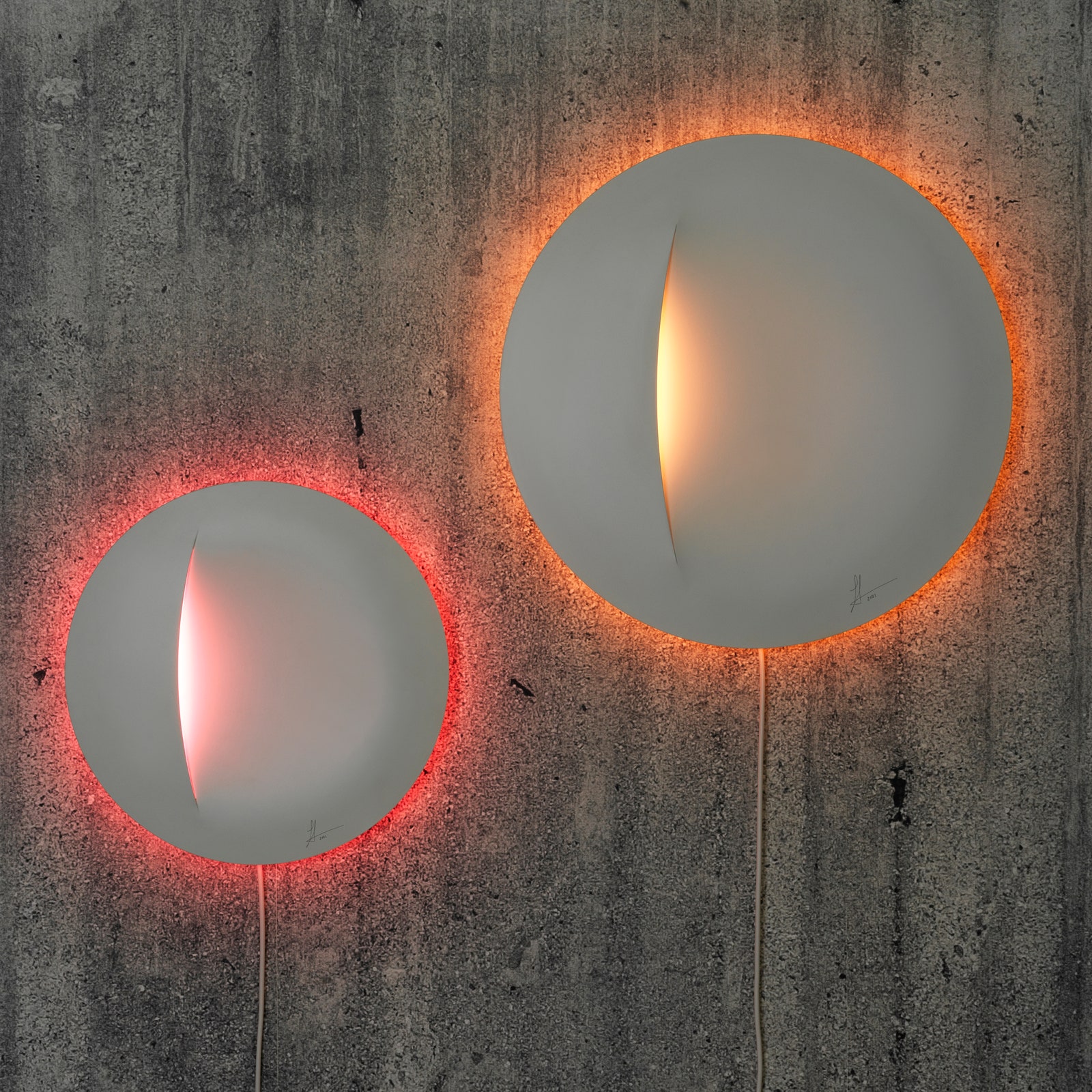 Photo: IKEA
Last, but not least, Humans Since 1982 placed well-known objects in completely unexpected context. Their wall decoration showing drones like a butterfly collection may be the most unusual design. They said: "Placing iconic objects in new contexts is something at the heart of our work. By freeing them from their basic technical function, they become more human. The wall decorations for IKEA ART EVENT 2021 are no exception. They look like insect boards, but instead of butterflies we've pinned up drones. An unexpected play on the contrast between technology and nature that evokes emotions. The idea that they'll adorn walls in homes all over the world makes us both happy and proud."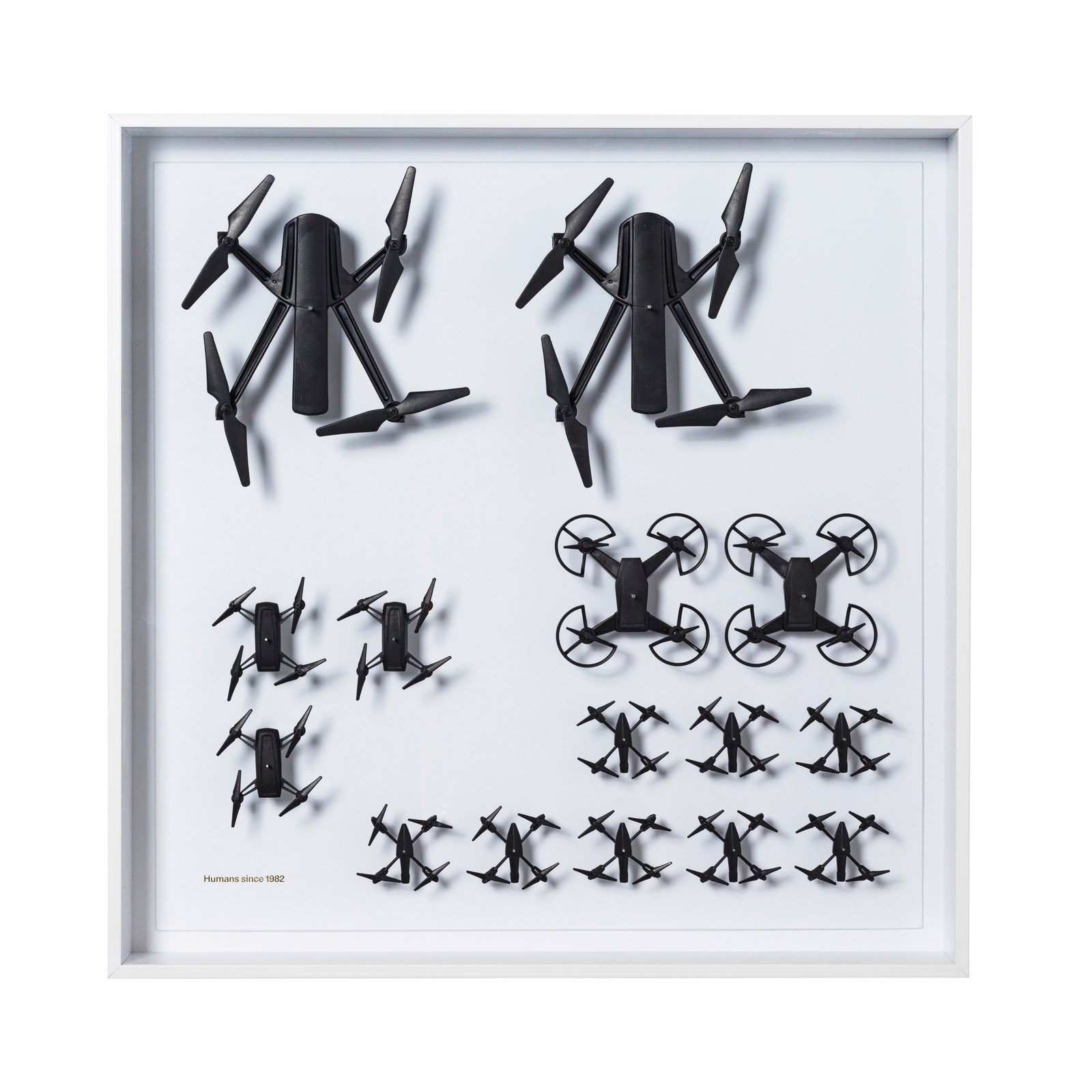 Photo: IKEA
Henrik Most, the Creative Leader of IKEA Art Event said about the project: "We choose to work with different artists from around the world to reflect the diversity of art and design coming together, we want to show that being an artist or being a designer does not mean that you have to stay in one box, you can work within different fields, and that this new movement has had a profound impact both on the design and art scenes today. Each item in this collection has a practical function, and at the same time it is an art object. The traditional idea of art being high-end and design being part of mass culture simply is not relevant anymore. The two go fantastic together – that is where the magic happens"
Previous Art Event collections included collaborations with artists as Virgil Abloh, or Chiaozza and creative home-decor pieces were designed such as hand woven rugs, toy-art figurines in crystal glass, photographies, and illustrations. 
The collection is already available globally – since April – at IKEA stores and online, in IKEA's webshop. As due to the pandemic people have limited access to art nowadays, the collection can be experienced with a smartphone from anywhere through customized AR effects accessible on IKEA's Instagram. The company is inviting people to use the #IKEAARTEVENT2021 hashtag and create their own home galleries.
Cover Photo: IKEA