by
Málna Kovács
2023. Sep 27.
Trafó: A Theatre in No-man's Land
– Trafó House of Contemporary Arts opened in 1998; in 2003 it officially became a theatre
"To imagine the world of tomorrow, we have to engage in a dialogue with contemporary artists and trends," professed Georges Pompidou when he designed a cultural centre built in 1977. That same principle lies behind the concept of Budapest's Trafó. 
The 9th district of Budapest, also called Ferencváros, is surrounded by streets in a radial-ring pattern. Liliom Street is in the immediate vicinity of the Grand Boulevard, within the circle. On the corner, at number 41, is an Art Nouveau industrial building with a brickwork facade, where a transformer house ("trafó") operated until its closure in 1945. The building stood abandoned for over 40 years, so it is not surprising that when the French company Rézonances was looking for a place for an art festival in Budapest, the building immediately caught their eye. At the time, in the Western art scene, it was common practice for collectives to take over buildings and operate semi-legally, almost like squatters. This is exactly what happened with this unique building in Hungary. News about the festival spread quickly and reached György Szabó, who later became the founding director of the institution.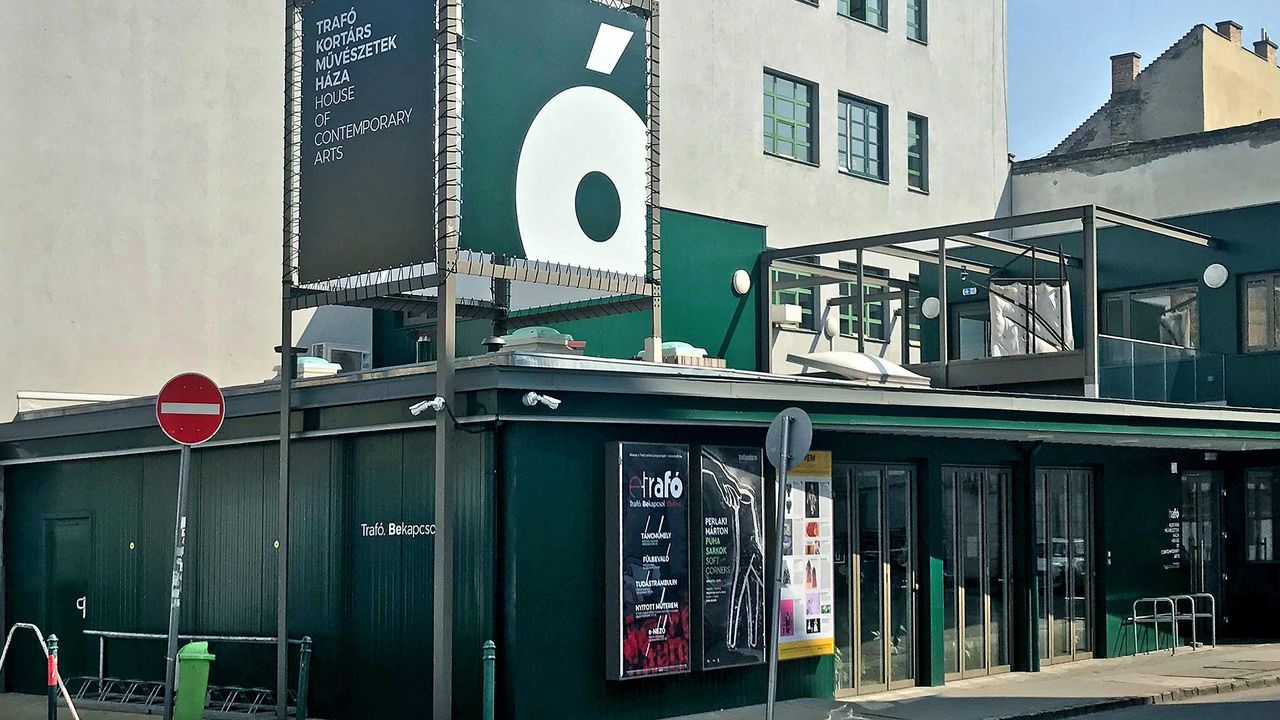 Photo: Gergő Nagy
After the departure of the French artists, and following a series of changes in ownership, the building became the property of the municipality of Budapest in 1992. Finally, in the hands of György Szabó this "no man's land" transformed into a real gem, which laid the foundations of the alternative art scene in Budapest. "I remember a derelict bus hanging on the hook of a crane…I could hear my footsteps echo in the empty space. I can still hear the sound. The roof was leaking, rainwater had collected in the basement, groundwater was rising, and you could even hear the snoring of a punk or two," says Szabó of the early days of the project. 
That's where the Trafó House of Contemporary Arts opened in 1998; in 2003 it officially became a theatre. And why Trafó? The name was chosen specifically to symbolise an ambition to modernise and transform the city's cultural life. "It is a simple metaphor, a catchy name, and having become a part of the cultural vernacular is practically half the battle. What's more, it's an easy word for foreigners to pronounce."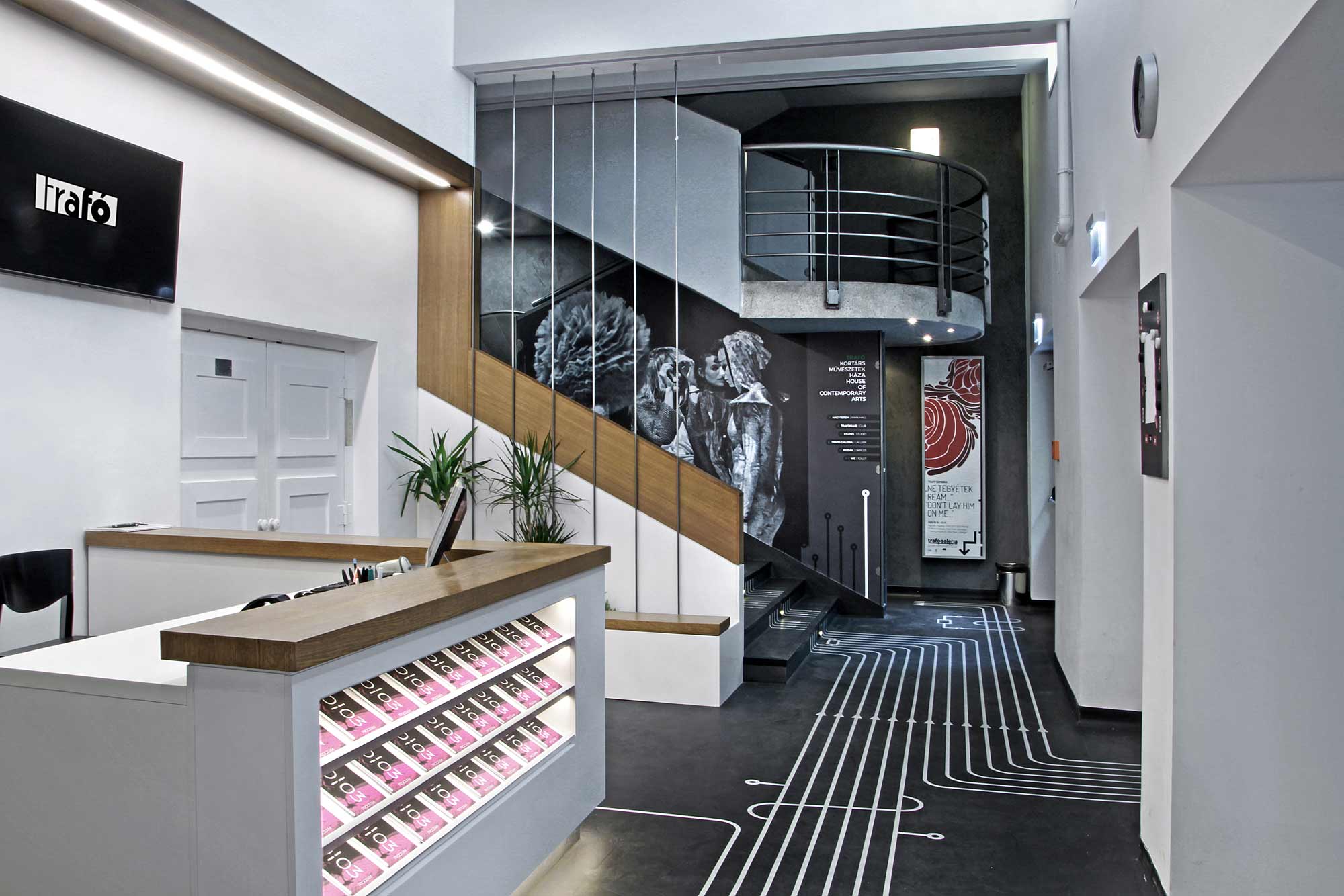 Photo: Gergő Nagy
In the early 2000s, it was one of the first places organising artistic gatherings before and after performances, which at the time was almost unheard of in the country. "It is rare that such an intellectual space can take on a dominant role within the capital's youth and intellectual circles. Trafó was such a place," explains György Szabó. Round table discussions and meet-and-greets still regularly take place there and are popular among audiences. 
Today, the institute defines itself as a performing arts venue where Hungarian productions exploring social issues are complemented by performances representing international artistic trends. The facility's team proudly describe themselves on their website as an open venue without its own company or repertoire. In their words, "We just want new artists to keep coming. And to really want [to achieve] something."
-------------
See also:
-------------
The Alrite speech recognation (speech-to-text) program helped to write the publication.
Photo: Gergő Nagy

Szenvedélyesen szeretjük a kultúrát, a művészeteket és a stratégiai gondolkodást. Ez ingyen van. A lapkiadás és az online magazin működtetése azonban pénzbe kerül. Kérjük, ha teheti, támogassa az Art is Business hiánypótló munkáját!